After leading for most of Sunday's game, the Oakland Raiders fell on a last-second field goal to the Los Angeles Chargers, dropping their record to 2-4 on the season.
The Silver and Black have now lost four games in a row, but they'll have a chance to right the ship in short order this week, as they welcome Andy Reid and the Kansas City Chiefs to the Oakland-Alameda County Coliseum for a Thursday Night Football matchup.
While Week 7 is only a few days away, let's quickly go back to Sunday's game against the Bolts, take a look at the playtime percentages, and see what we can learn from looking at the numbers.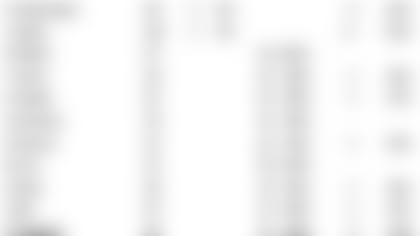 Carr gets back to action– After missing the Raiders Week 5 game against the Baltimore Ravens recovering from a back injury, Derek Carr was back under center Sunday to take on the Chargers. The fourth-year pro played all 58 offensive snaps, finishing his return to game action 21 of 30 for 171 yards, one touchdown, and two interceptions. While "DC" did throw two picks, Head Coach Jack Del Rio thought that overall, his starting quarterback put together a decent outing in his first game back, albeit in a losing effort.
"Specifically on Derek, I thought he did OK," said Del Rio postgame. "It's good to have him back, I know that. He miss threw a couple of things, but I thought for the most part he was fairly sharp."
Crabtree makes reservations for six…. again– He might now be in his ninth NFL season, but even at 30 years old, Michael Crabtree keeps making plays, and in fact, he's likely on track to have the most-productive season of his career. "King Crab" played 49 snaps (84%) in the loss to the Chargers, hauling in six receptions for 52 yards, as well as a touchdown, his fifth of the season. The 23-yard score was also his third touchdown of at least 20 yards this year.
Lynch gets rolling early– Marshawn Lynch certainly set the tone early for the Silver and Black, taking his first carry of the afternoon over right tackle for a bruising, 15-yard gain. In total, Lynch played 30 offensive snaps (52%), carrying the ball 13 times for 63 yards, his second-most productive day as a Raider.
Nelson goes the distance –The veteran safety has been a consistent presence on the back end of the Raiders defense all season, and Sunday was no exception to that rule. Nelson played all 65 defensive snaps in the loss to the Chargers, finishing the Week 6 game with four total tackles.
Carrie paces the defense– Once again, TJ Carrie earned the start for the Raiders defense, playing all but one snap (98%) in Sunday's game. The veteran safety proved to be tight in coverage once again, and totaled a team-high eight tackles, a quarterback hit, as well as two passes defensed.
Irvin brings down Rivers– The Silver and Black were only able to tally one sack against Philip Rivers Sunday afternoon, but Brue Irvin made sure he made the most of that sack, taking down the Chargers quarterback behind the line of scrimmage on a critical third down. In total, Irvin played 58 snaps (85%), finishing his day with the aforementioned sack, as well as five tackles, one tackle for loss, and a quarterback hit.