The Oakland Raiders just couldn't handle business Sunday afternoon at Arrowhead Stadium.
After falling behind 26-0, the Silver and Black couldn't mount a feverish enough comeback to topple Andy Reid's squad, and as a result, the Raiders now enter week 15 with a 6-7 record.
Following the 26-15 loss, let's take a look at the playtime percentages from Sunday's clash with the Chiefs, and see what we can learn from taking a closer look at the numbers.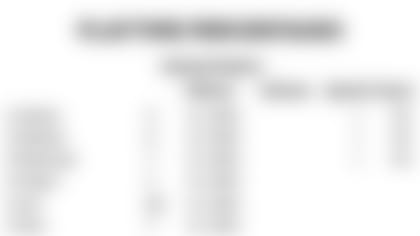 The Beast kept rolling– One could argue that since he returned from his one-game suspension, Marshawn Lynch has been the Raiders best offensive player. He kept up that positive momentum Sunday afternoon, even though he only carried the ball seven times. Lynch was on the field for 28 plays (46%), and on his seven attempts he totaled 61 yards, and one touchdown. He also hauled in one catch for three yards.
Cook finds the end zone – Without Amari Cooper in the mix for much of the afternoon, Derek Carr relied heavily on his bevy of playmakers out wide, including his reliable tight end Jared Cook. Cook played 54 offensive snaps (89%) in the Week 14 loss, finishing his afternoon with five catches, for a team-high 74 yards and a touchdown. The touchdown was Cook's second of 2017.
Carr struggles to get rolling– The Raiders starting quarterback, for whatever reason, just couldn't find much of a rhythm yesterday at Arrowhead Stadium. While he did eventually finish the game with 211 passing yards, at the half, he had completed just five passes for 31 total yards. "I am just frustrated with myself," said Carr postgame. "There are going to be plays that you want back, but that is every game. For a whole, I saw the coverage fine. I was going to certain places with the ball that I thought were right and all of those things. At the end of the day, it was not good enough."
In total, Carr played all 61 offensive snaps, throwing one touchdown and a pair of interceptions.
Irvin has a big day– While there admittedly weren't a ton of positive takeaways from the Silver and Black's Week 14 loss, the play of Bruce Irvin was one. The versatile linebacker played 51 defensive snaps (68%) against the Chiefs, totaling two sacks, four tackles, two tackles for loss, as well as two quarterback hits. With his pair of sacks, Irvin now has 7.5 on the season, and five sacks in his last three outings.
Joseph forces a takeaway– It took 14 weeks but a Raiders defensive back finally secured an interception. Karl Joseph was the player to do it, securing a third quarter interception from Alex Smith on a pass intended for Travis Kelce. By game's end, Joseph had played 68 defensive snaps (91%), totaling three tackles, one pass defensed, as well as the aforementioned interception.
Autry keeps going about his business– While Khalil Mack and Bruce Irvin understandably are the benefactors of a lot of praise, Denico Autry has very quietly put together an impressive 2017 season. Autry played 51 snaps (68%) in the Week 14 loss, totaling a pair of tackles, and two passes defensed.