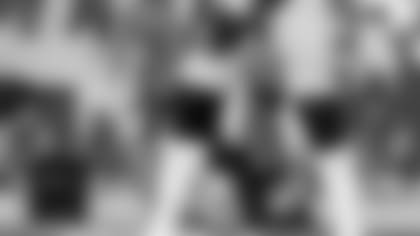 Jack Tatum was the Raiders first round (19th overall) pick in the 1971 draft.
Coming off of an appearance in the 1970 AFC Championship Game, The Oakland Raiders entered the 1971 NFL Draft looking for key pieces to a championship puzzle. The initial focus for the 17-round marathon was on the best defensive players that college football had to offer, but the Silver and Black produced a deep draft on both sides of the ball that helped solidify the franchise as a dominant force throughout the decade.

With the 19th overall pick in the first round, the Raiders selected All-American defensive back Jack Tatum from Ohio State. The hard-hitting Tatum wasn't short on collegiate accolades, winning a national championship with the Buckeyes in 1968 and earning National Defensive Player of the Year honors in 1970. Tatum joined an Oakland defensive backfield that already included future Pro Football Hall of Famer Willie Brown and made an instant impact, earning a starting job and recording four interceptions in his rookie season. He went on to an illustrious decade-long NFL career that saw him earn three Pro Bowl selections and total 37 interceptions as a pro.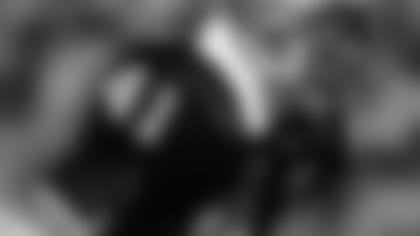 Phil Villapiano was selected by the Raiders with the 45th overall selection.
The Raiders stayed on the defensive side of the ball in the second round, selecting linebacker Phil Villapiano from Bowling Green State with the 45th overall selection. The passionate Villapiano earned a starting job right away as a rookie and recorded a pair of interceptions en route to a runner up finish in the Associate Press Rookie of the Year voting. An outstanding tackler, Villapiano went on to a 13-year NFL career including nine seasons with the Raiders, earning four Pro Bowl selections from 1973-76 and recording 11 interceptions.

In the fourth round, the team brass switched to the offense and selected dynamic running back Clarence Davis from USC. Davis proved to be a constant threat during his eight-year career with the Raiders, amassing 3,640 rushing yards and 28 total touchdowns as a pro. Davis played a key role in one of the greatest games in NFL history, hauling in the game-winning touchdown pass in a crowd of Miami Dolphin defenders in the legendary "Sea of Hands" game in the 1974 playoffs.

Oakland snapped up Stanford tight end Bob Moore with the 123rd overall pick in the fifth round. The reliable pass catcher enjoyed a productive eight-year NFL career including five seasons with the Raiders. Moore set career highs with 34 receptions for 375 yards and four touchdowns with Oakland in 1973.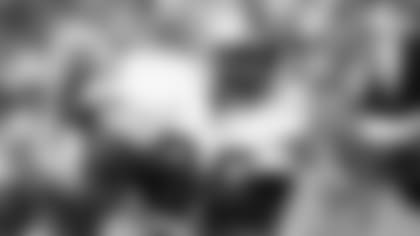 The Raiders selected Clarence Davis in the 4th round of the 1971 draft.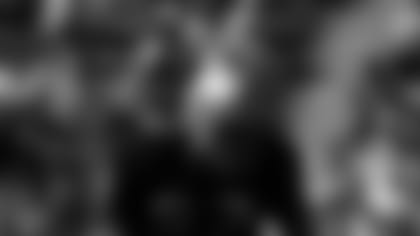 The Raiders selected Horace Jones in the 12th round (305th overall).
The Raiders uncovered a gem in the 12th round, drafting defensive end Horace Jones from Louisville with the 305th overall selection. Jones became a starter immediately and anchored the right defensive end spot for five seasons with the Silver and Black.

Although the Raiders narrowly missed out on the playoffs in 1971, the pieces were in place for a staggering run of success in the 1970s. Beginning in 1972, the Silver and Black won five straight AFC West Division titles and advanced to the AFC Championship Game in five straight seasons from 1973-77.

Tatum, Villapiano and Davis were all key contributors as the franchise reached its ultimate goal in 1976, Super Bowl XI against the Minnesota Vikings. Davis led all players with 137 rushing yards, while Tatum and Villapiano led a stifling Raider defense as Oakland claimed its first-ever World Championship of Professional Football with a 32-14 victory in Pasadena.

Seeds of success had been planted during the 1971 NFL Draft and members of that class continued the Raiders' Commitment to Excellence throughout the decade.

Below is the complete Raiders draft list from 1971
| | | | | |
| --- | --- | --- | --- | --- |
| Rd. | Pick # | Player | Pos | School |
| 1 | 19 | Jack Tatum | DB | Ohio State |
| 2 | 45 | Phil Villapiano | LB | Bowling Green |
| 3 | 73 | Warren Koegel | C | Penn State |
| 4 | 97 | Clarence Davis | RB | USC |
| 5 | 123 | Bob Moore | TE | Stanford |
| 6 | 149 | Greg Slough | LB | USC |
| 7 | 157 | Don Martin | DB | Yale |
| 9 | 227 | Dave Garnett | RB | Pittsburgh |
| 10A | 238 | Bill West | DB | Tennessee State |
| 10B | 253 | Tim Oesterling | DT | UCLA |
| 11 | 279 | James Poston | DT | South Carolina |
| 12 | 305 | Horace Jones | DE | Louisville |
| 13 | 334 | Mick Natzel | DB | Central Michigan |
| 14 | 357 | Tom Gipson | DT | North Texas State |
| 15 | 383 | Andy Giles | LB | William & Mary |
| 16 | 412 | Tony Stawarz | DB | Miami |
| 17 | 442 | Chuck Hill | WR | Sam Houston State |