It was a busy offseason for Oakland Raiders cornerback TJ Carrie.
In addition to his usual on-the-field training for the 2016 season, the third-year defensive back also attended the 2016 NFL Sports Journalism and Radio Camp at Bowling Green University.
Carrie, along with 12 other current and former NFL players, participated in a multitude of classes that focused on writing for radio, feature writing and blogging.
The former Ohio Bobcat was encouraged to attend the boot camp – which was put on by the department of NFL Player Engagement – by the Oakland Raiders Director of Player Engagement Lamonte Winston.
"The Player Engagement piece really controls the 'don't know' of the 'don't know,'" Carrie told Liz Zimmerman of nflplayerengagement.com. "Especially as young player, you don't really know what you're supposed to do in your free time and in the offseason. The DPE is vital in giving you that information."
During his NFL career, Carrie has appeared in 28 games, making 18 starts with two interceptions.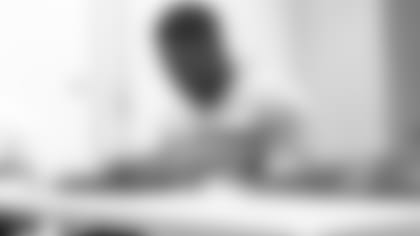 Photo Courtesy of NFLPlayerEngagement.com