Goal line stand vs San Diego.The Raiders stuffed RB Danny Woodhead on 4th and goal from the 1 during a critical moment in the game as the Raiders went on to beat the Chargers 27-17.
DE Lamarr Houston's strip sack vs Denver. The Raiders started the season struggling to force turnovers in the first two games. They got two on the night in Denver. Houston sacked Denver QB Peyton Manning and DE Jason Hunter recovered the fumble.
LB Sio Moore's first career sack. The Raiders had upset in mind at Kansas City as Moore recorded his first career sack on the first play from scrimmage. The Raiders gave the undefeated Chiefs everything they could handle but fell 24-7.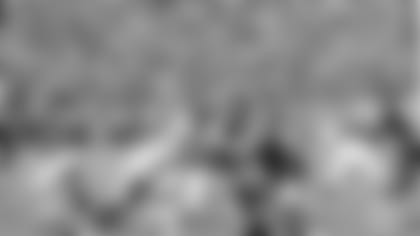 CB Tracy Porter's INT vs Pittsburgh. With the Steelers driving late in the game, Porter plucked a QB Ben Roethlisberger pass off the blades of grass in an impressive display of body control.
FS Usama Young's interception vs San Diego. Week 5 and the Raiders entered the game without an interception. QB Philip Rivers went deep and the only player in the vicinity was Raiders safety Usama Young.
CB DJ Hayden's first career INT. Late in the game, Hayden picked off a Rivers pass in the end zone to thwart a Chargers scoring threat.
FS Charles Woodson's INT vs San Diego. In the waning moments of the game and the Raiders holding a 10-point lead, Woodson intercepted a Rivers pass sealing the win for the Silver and Black.
DE Jason Hunter's 4th down sack vs Indianapolis. In a critical moment in the second half of the regular season opener, the Colts tried to convert a 4th and 1. Hunter chased QB Andrew Luck down and sacked him and the Raiders took over on downs.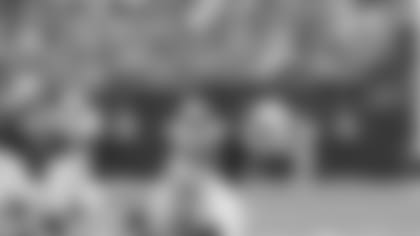 FS Charles Woodson's flying tackle.Early in the Week 2 match-up with the Jaguars, with Jacksonville driving, Woodson flew over an offensive lineman to put a hit on RB Maurice Jones-Drew who was on his way to the end zone. Jacksonville settled for a field goal and didn't come that close to a touchdown the rest of the game.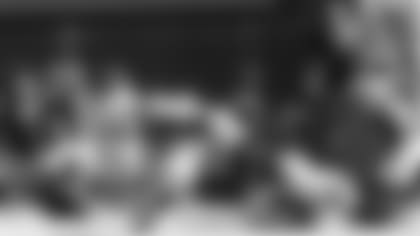 1.FS Charles Woodson' fumble recovery for a touchdown. Woodson scooped up a Woodhead fumble and raced 25 yards for the score in the win over San Diego. It marked an NFL record-tying 13th defensive touchdown for Woodson.