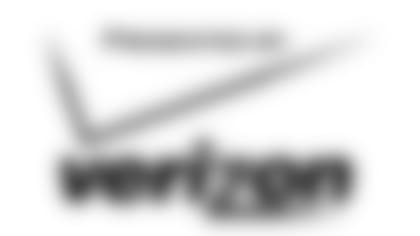 ](http://www.verizonwireless.com/)
The Oakland Raiders and the Denver Broncos share a long and storied rivalry and history dating back to 1960 and the dawn of the American Football League. This week's Top 10 list, presented by Verizon, takes a look back at the Raiders most emorable victories over the Broncos.
1. January 9, 1994­ -Jeff Hostetler threw for 294 yards and led the then Los Angeles Raiders to a convincing 42-24 win over the Denver Broncos in the 1993 AFC Wild Card playoff game.
2. September 12, 2011 -Sebastian Janikowski knocked in a record-tying 63-yard field goal to end the first half, and the Raiders snuck by the Broncos 23-20 on the road at Sports Authority Field.
3. October 24, 2010 -The Silver and Black were firing on all cylinders, with Jason Campbell throwing for two touchdowns and Darren McFadden adding three more on the ground, as the Raiders marched into Denver and routed the Broncos 59-14.
4. November 23, 2008­ -Justin Fargas surpassed the century mark rushing the football as a balanced, offensive attack helped the Raiders cruise past Denver 31-10.
5. November 28, 2004 - A little snow couldn't deter the Raiders as Kerry Collins connected with Jerry Porter for a five-yard touchdown pass with 1:49 remaining to give Oakland an upset win over the Broncos 25-24. Langston Walker blocked a Jason Elam field goal attempt in the waning moments to preserve the win.
6. November 11, 2002 -The Raiders shone on the 500th edition of Monday Night Football, as Jerry Rice scored his 200th career touchdown and helped lift the Raiders past Denver 34-10. Rod Woodson's 98-yard interception return for a touchdown turned the tide in the game.
7. October 19, 1997 - Jeff George and his two passing touchdowns helped propel the Raiders to an upset win over the Denver Broncos, who were undefeated at the time, 28-25 at the Oakland-Alameda County Coliseum. Napoleon Kaufman ran for a team record 227 yards.
8. January 2, 1994 -With home-field advantage for the playoffs on the line, the Los Angeles Raiders converted an overtime field goal to triumph over the Broncos 33-30 in front of a sellout crowd at the Los Angeles Memorial Coliseum.
9. September 26, 1988 - The Raiders found themselves down 24-0 heading into the locker room at halftime, but an improbable comeback led by Jay Schroeder and Marcus Allen gave the Silver and Black a dramatic 30-27 overtime win at Mile High Stadium.
10.   September 10, 1967 - The Broncos had no chance against the Raiders on that Sunday in September, as Daryle Lamonica and George Blanda led the charge and propelled Oakland to a 51-0 shutout win over Denver.