For a total of 100 days, we'll take a look at the men who have played for the Raiders jersey number by jersey number. This series will highlight some of the greatest players in NFL history. In some cases, the player and jersey number are synonymous. In other cases, the jersey number represents sustained greatness at a particular position. Some players are superstitious about their jersey number. Whatever the case may be, jersey numbers are an important part of the fabric of professional football.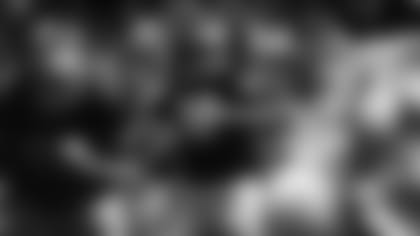 George Blanda was inducted into the Pro Football Hall of Fame in 1981. AP Photo.
Jersey No. 16 has not been worn by many players, but it has a unique and storied history. Two incredibly successful players wore the number for 16 years total and appeared in three Super Bowls.
George Blanda – K/QB – 1967-1975
Blanda had already compiled quite the resume by the time he joined the Raiders. His pro career started in 1949 with the Chicago Bears and he had established himself as one of the top players in the AFL with the Houston Oilers from 1960-66. As a Raider, he completed 119 of 235 pass attempts for 1,835 yards, 23 TDs and 18 INTs. He appeared in 126 games with 1 start at quarterback. As a kicker, Blanda made 156 of 249 field goal attempts and 395 of 403 extra point attempts. His 863 points are 2nd all-time in Raiders history. He was inducted into the Pro Football Hall of Fame in 1981. He was a member of the 1967 AFL Championship team that lost to Green Bay in Super Bowl II.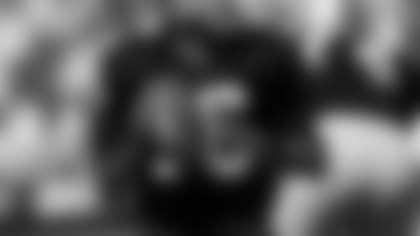 Jim Plunkett – QB – 1978-86
Plunkett's story has been well-documented. He was the #1 overall selection in the 1971 NFL Draft by the Patriots out of Stanford after winning the Heisman trophy. After five seasons with New England, Plunkett spent two years with San Francisco and started 26 games. He joined the Raiders in 1979 as Kenny Stabler's back-up. The Raiders traded for Dan Pastorini in 1980. Plunkett got his chance when Pastorini broke his leg in Week 5. The Raiders went on to become the first Wild Card team to win a Super Bowl and Plunkett was named MVP. He then led the Raiders to the Super Bowl XVIII title after the 1983 season. The 4th leading passer in Raiders history saw action in 70 regular season games with 57 starts and completed 960 of 1,707 pass attempts for 12,665 yards, 80 TDs and 81 INTs. He is currently the co-host of the Silver and Black Show on Raiders TV.
Rich Camarillo – P – 1996
Camarillo appeared in one game for the Raiders in 1996 at the end of a career that spanned 16 years. He did not record a punt in that game.
Wade Wilson – QB – 1998-99
Wilson saw action in 5 games with 3 starts, all in 1998, and completed 52 of 88 pass attempts for 568 yards, 7 TDs and 4 INTs. He is best remembered as a Raider for the game-winning 68-yard TD pass in a 7-6 win over the San Diego Chargers.
Rodney Peete – QB – 2000-01
Peete spent two years of his 15-year career as a back-up quarterback with the Raiders. He saw action in one game but did not attempt a pass.
Andrew Walter – QB – 2005-08
Walter was selected in the 3rd round of the 2005 NFL Draft out of Arizona State. He played in 15 games with 9 starts and completed 174 of 333 pass attempts for 1,919 yards, 3 TDs and 16 INTs.