For a total of 100 days, we'll take a look at the men who have played for the Raiders jersey number by jersey number. This series will highlight some of the greatest players in NFL history. In some cases, the player and jersey number are synonymous. In other cases, the jersey number represents sustained greatness at a particular position. Some players are superstitious about their jersey number. Whatever the case may be, jersey numbers are an important part of the fabric of professional football.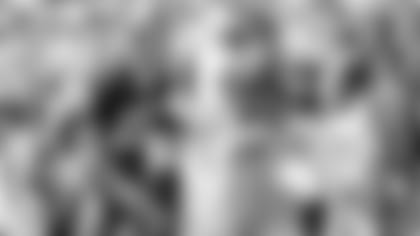 Fifteen players have worn No. 80 in Raiders history, including several reliable pass catchers, most notably a Hall of Famer who many regard as one of the best players in NFL history.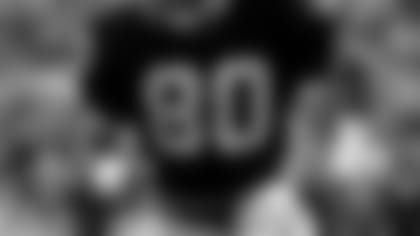 George Fields – DT/DE – 1960-61
Fields played in 15 games for the Raiders and recorded two interceptions.
Dalva Allen – DE – 1962-64
Allen joined the Raiders after two years with the Houston Oilers. He played in 42 games with 14 starts for the Raiders.
Rubke joined the Raiders after four years with San Francisco, one with Minnesota, another four with the 49ers, and two in Atlanta. He played in four games for the Raiders in 1968.
The Raiders selected Thoms in the 1st round of the 1969 NFL Draft out of Syracuse. He played in 87 games with 68 starts. He recorded two interceptions and six fumble recoveries, including one returned 29 yards for a TD. He also returned two kickoffs for 30 yards. He went on to play one season in Philadelphia.
Joe Stewart – WR – 1978-79
The Raiders selected Stewart in the 4th round of the 1978 NFL Draft out of Missouri. He played in 19 games, caught one pass for three yards and returned six kickoffs for 183 yards.
Malcolm Barnwell – WR – 1981-84
The Raiders selected Barnwell in the 7th round of the 1980 NFL Draft out of Virginia Union. He played in 57 games with 41 starts, caught 112 passes for 1,941 yards and four TDs. He also returned 15 kickoffs for 265 yards. Barnwell was a member of the Raiders Super Bowl XVIII championship team. He went on to play for Washington and New Orleans.
James Lofton – WR – 1987-88
Lofton joined the Raiders after nine years with the Green Bay Packers. He played in 28 games with 28 starts and caught 69 passes for 1,429 yards and five TDs. Lofton went on to play for Buffalo, Philadelphia and the Los Angeles Rams. He was inducted into the Pro Football Hall of Fame in 2003. Lofton also spent 2008 as the Raiders wide receivers coach.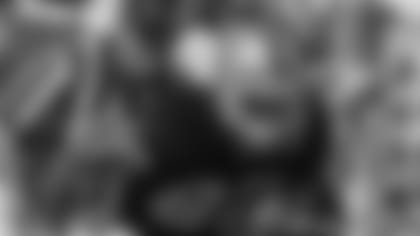 Daryl Hobbs – WR – 1993-96
Hobbs played in 45 games with four starts and caught 87 passes for 1,087 yards and six touchdowns. He also returned 11 punts for 94 yards and two kickoffs for 34 yards. He went on to play for Seattle and New Orleans.
Desmond Howard – WR – 1997-98
Howard joined the Raiders after three years in Washington, one in Jacksonville and one in Green Bay. He earned Super Bowl MVP honors with the Packers. He played in 30 games with one start for the Raiders, and returned 72 punts for 751 yards and two TDs, 110 kickoffs for 2,358 yards and caught six passes for 46 yards. He returned to Green Bay and also played for Detroit.
Rison joined the Raiders after one year with the Colts, five years with the Falcons, one season with Cleveland, half a season each with Jacksonville and Green Bay, and three years with Kansas City. He played in 16 games and caught 41 passes for 606 yards and six TDs.
Jerry Rice – WR – 2001-04
One of the most decorated players in NFL history, Rice joined the Raiders after 16 years with the San Francisco 49ers. He played in 54 games with 51 starts for the Raiders and caught 243 passes for 3,286 yards and 18 TDs. Rice is the 10th leading receiver in Raiders history. He was inducted into the Pro Football Hall of Fame in 2010. He was selected to the Pro Bowl as a Raider in 2002 as the Raiders led the NFL in total offense and earned a berth to Super Bowl XXXVII. 
The Raiders selected Gabriel in the 5th round of the 2003 NFL Draft. He played for the Raiders from 2003-05 and wore No. 85. He returned to the Raiders in 2006 after he was waived by the Patriots. In all, he played in 45 games with seven starts for the Raiders and caught 76 passes for 1,206 yards and five TDs. He also returned 86 kickoffs for 1,850 yards and one touchdown.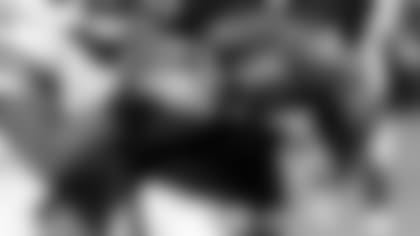 Zach Miller – TE – 2007-10
The Raiders selected Miller in the 2nd round of the 2007 NFL Draft out of Arizona State. He played in 62 games with 61 starts and caught 226 passes for 2,712 yards and 12 TDs. He has played for the Seattle Seahawks the past three seasons.
Hagan wore No. 10 in his second tour of duty with the Raiders in 2012. He played in 14 games with 2 starts and caught 20 passes for 259 yards. In jersey No. 80, he saw action in 6 games with 2 starts and caught 11 passes for 114 yards in 2011.
Rod Streater – WR – 2012-present
The Raiders signed Streater as an undrafted free agent out of Temple in 2012. He has played in 35 games with 19 starts and has caught 108 passes for 1,556 yards and eight touchdowns.