Following the Oakland Raiders Week 1 loss to the Cincinnati Bengals, let's take a look at who played and for how many snaps, and what stands out when you take a deeper look at the numbers.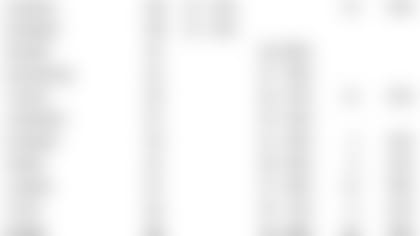 -Consistency Along The Offensive Line– The Raiders starting offensive line of Donald Penn, Gabe Jackson, Rodney Hudson, J'Marcus Webb and Austin Howard played all 66 snaps Sunday, protecting Derek Carr and later Matt McGloin.
-Amari Cooper Leads Raiders Wide Outs –In his regular season debut, the rookie wide receiver played 56 snaps (85%). Michael Crabtree played 51 snaps (77%), Seth Roberts played 41 snaps (62%) and Andre Holmes and Rod Streater added 10 snaps (15%) apiece.
-Derek Carr and Matt McGloin Split Time– Before he left the game in the second quarter with a hand injury, the Raiders starting quarterback played 25 snaps (38), throwing for 61 total yards. After Carr's departure, McGloin entered the fray, playing the final 41 offensive snaps (62%), completing 23 passes for 142 yards, 2 touchdowns and 1 interception.
-Malcolm Smith Leads The Defense– Smith saw the field more than any other Raiders defender, playing all 68 defensive snaps, ending the day with 7 total tackles.
-TJ Carrie and DJ Hayden Pace Defensive Backs–Carrie and Hayden led the youth movement for the Silver and Black, playing 66 snaps (97%) and 61 snaps (90%) respectively. Neiko Thorpe entered as the third corner, tallying 33 snaps (49%) for the afternoon.
-Aldon Smith Makes His Raiders Debut–After signing with the Oakland Raiders Friday, Smith debuted Sunday, playing 29 snaps (43%). During his time on the field he tallied 2 total tackles and 1 quarterback hit.