Carl Weathers played linebacker for the Raiders for two years before leaving professional football to pursue an acting career.
Recently, Hollywood's best and brightest gathered for the 87th Annual Academy Awards. The Raiders and the Oscars share an unlikely connection.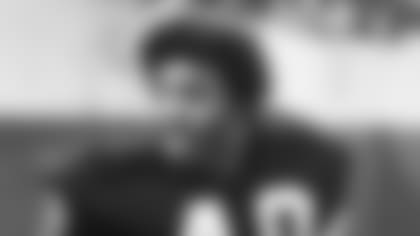 The 49th Academy Awards presentation was held March 28, 1977, just over two months after the Raiders won Super Bowl XI. On Jaunuary 9, 1977, the Oakland Raiders defeated the Minnesota Vikings 32-14 in Super Bowl XI at the Rose Bowl in Pasadena, California.
Just six years earlier a Raiders linebacker hung up his cleats and helmet and traded life on the gridiron for the glitz and glamour of Hollywood. That linebacker? Carl Weathers.
Fast-forward to 1976. The Raiders tore through their schedule and posted a 13-1 record while Weathers co-starred in Rocky opposite Sylvester Stallone. Weathers made an indelible impression as Apollo Creed, Rocky Balboa's nemesis.
Two months after the Weathers' former team won the Super Bowl, Rocky was named Best Picture and the movie's director, John G. Avildsen, took home Best Director honors. On April 11, 1983, the year the Raiders would go 12-4 and eventually win Super Bowl XVIII, Weathers served as a presenter at the Academy Awards gala.
Weathers has gone on to star in numerous motion pictures including Rocky II, Rocky III and Rocky IV, as well as Predator, Action Jackson and Happy Gilmore to name a few. He was a regular on the TV series In the Heat of the Night and Arrested Development.
He is a regular visitor at Raiders training camp and he embodies the mantra: Once a Raider, Always a Raider.