Raiders Legend WR Tim Brown has been named a finalist for the Pro Football Hall of Fame's Class of 2014. AP Photo.
Former Raiders WR Tim Brown is among the 15 modern-era finalists who will be considered for election to the Pro Football Hall of Fame when the Hall's Selection Committee meets in New York City on Saturday, Feb. 1, 2014.
Joining the first-year eligibles, are 10 other modern-era players and a contributor. The 15 modern-era finalists, along with the two senior nominees announced in August 2013 (former Oakland/Los Angeles Raiders punter, Ray Guy and Atlanta Falcons and Philadelphia Eagles defensive end Claude Humphrey) will be the only candidates considered for Hall of Fame election when the 46-member Selection Committee meets.
Although they have been nominees in previous years, this is the first time that Morten Andersen and John Lynch have been finalists.
The 15 modern-era finalists were determined by a vote of the Hall's Selection Committee from a list of 126 nominees that earlier was reduced to a list of 25 semifinalists, during the multi-step, year-long selection process. Guy and Humphrey were selected as senior candidates by the Hall of Fame's Seniors Committee. The Seniors Committee reviews the qualifications of those players whose careers ended more than 25 years ago.
To be elected a finalist must receive a minimum positive vote of 80 percent.
Wide Receiver/Kick Returner/Punt Returner … 6-0, 195 … Notre Dame … 1988-2003 Los Angeles/Oakland Raiders, 2004 Tampa Bay Buccaneers … 17 seasons, 255 games … Heisman Trophy Winner … Selected by Raiders in 1st round (6th player overall) of 1988 draft … As rookie led NFL in kickoff returns, return yards, and yards per return average … Led NFL in receptions, 1997 … Set Raiders franchise records for receptions, receiving yards, and punt return yards … At time of retirement his 14,934 receiving yards were second-highest total in NFL history; 1,094 receptions were 3rd; and 100 touchdown catches were tied for 3rd … Also gained 190 rushing yards; 3,320 punt return yards, 3 fumble return yards; 1,235 kickoff return yards … Total of 19,682 combined net yards, 5th all-time at time of retirement … Scored 105 total touchdowns (100 receiving, 1 rushing, 3 punt returns, 1 kickoff return) … Voted to Pro Bowl nine times, 1989 and 1992 as kick returner, 1994-98, 2000 and 2002 as a receiver … All-Pro choice as a kick returner, 1988 … All-Pro wide receiver, 1997 … Was named All-AFC as a kick returner, 1988, punt returner, 1991, and wide receiver, 1993, 1994, 1995, 1997 … Born July 22, 1966 in Dallas, Texas. | Year of Eligibility: 5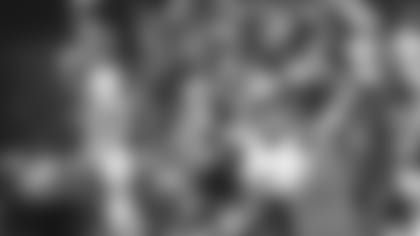 Punter… 6-3, 195 … Southern Mississippi … 1973-1986 Oakland/Los Angeles Raiders … 14 seasons, 207 games … All-America, nation's top collegiate punter, 1972 … First punter ever to be selected in first round of draft, picked by Raiders (23rd player overall), 1973 … Became impact player from very first game as a rookie … Averaged under 40 yards only one season in NFL career … Had best average (45.3 yards) as rookie … Led NFL in punting, 1974, 1975, 1977 … Had only three of 1,049 punts blocked … Career average was 42.4 yards … Had 619 punts without a block, 1979-1986 … Veteran of 22 postseason games, adding 111 punts for 42.4 average …  All-Pro six straight seasons, 1973-78 … All-AFC seven times … Played in seven Pro Bowls, including six straight from 1974 to 1979… Played in seven AFC championship games … Member of Raiders victories in Super Bowls XI, XV, XVIII … Three-game totals: 14 punts, 41.9-yard average … Had 77 punts inside 20-yard line, 1984-86 … First punter to hit Louisiana Superdome scoreboard, 1977 Pro Bowl … Doubled as Raiders' emergency quarterback with strong accurate passing arm … Born December 22, 1949, in Swainsboro, Georgia. | Year of Eligibility: 23
David Baker, the recently named president/executive director of the Hall of Fame will oversee his first meeting of the Hall of Fame Selection Committee on Saturday, February 1, 2014, in New York City when the committee meets to elect the Class of 2014. For the first time, the Hall of Fame's newest class of enshrinees will be introduced during the "3rd Annual NFL Honors" show, a two-hour primetime awards show airing nationally that night at 8 PM ET/PT on FOX.
At the 2014 selection meeting, the selectors will thoroughly discuss the careers of each finalist. Although there is no set number for any class of enshrinees, the Pro Football Hall of Fame's current ground rules stipulate that between four and seven new members will be selected each year. No more than five modern-era nominees can be elected in a given year and thus a class of six or seven can only be achieved if one or both senior nominees (Ray Guy and/or Claude Humphrey) are elected. Representatives of the accounting firm Deloitte & Touche will tabulate all votes during the meeting.