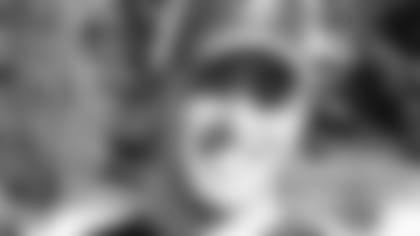 Damaso Tarneller Camp Blog – Part5:**

My first visit to the USA could not have found a better ending. I was standing on the sidelines of an NFL game. And not any game, the Battle of the Bay! The Oakland Raiders versus their cross-town rival San Francisco 49ers. The intensity both sides played with was electrifying and you couldn't tell that this was a preseason game. And the fans were absolutely supporting their team.
Before kickoff we had the chance to look around a little bit. So we went outside the stadium to the parking lot. There it was, the biggest tailgate party I've ever seen. Car after car after car, tent after tent after tent. Loud music and the grills were fired up. It was a friendly atmosphere and the Raider Nation had a good time celebrating together with 49ers fans. People talked to us and they liked the idea of bringing over international coaches to learn from the Silver and Black.
Back at the stadium we were part of an exciting and thrilling game. Oakland started fast and scored on the opening drive. When Michael Bush crossed the goal line the fans went crazy. It was so loud I could hardly hear my own voice anymore.
Then came a shocking moment. Quarterback Jason Campbell got sacked and wouldn't get back up. For a few minutes the stadium was silent. But when he finally got back to his feet people relaxed again. His back-up, Bruce Gradkowski, came in and had a great game. His 74-yard touchdown pass to Louis Murphy was awesome! On that play you could really tell how fast NFL players are.
On one play we almost got taken down. On a tackle two players came running towards us. My friend Magnus and I barely got out of the way, but two TV-folks weren't that lucky. They got hit hard. Nobody got hurt, but they ended up on this night's highlight reel.
Even though the 49ers took the lead late in the game, I was in a very good mood. Standing there during the entire game was breathtaking. It was just a great experience. I've seen a lot and I've learned a lot and I'll take so many memories back home with me. Memories that will live on forever.
I want to thank The Oakland Raiders and all their players, coaches, staff and front office people for all their support. And thanks to you fans for reading my blogs.
---
Damaso Tarneller Camp Blog – Part4:
As I sat in my hotel room last night and watched the highlights of the preseason games between New England and St. Louis and between Green Bay and Indianapolis I realized just how lucky I am. Because today I'll stand on the sidelines during an NFL game.  It's hard to believe and I can hardly wait. To stand directly next to the players and coaches with the fans making noise in the background, that will be awesome.
Speaking of fans. Friday they gave me my first impression of what to expect on gameday at the Oakland-Alameda County Coliseum. Because we were at the annual Raider Nation Celebration. Here fans can get close to their favorite players.
Together with the team we drove to the Frank Ogawa Plaza in downtown Oakland. It was exciting. You may wonder what's so exciting about sitting on a bus. But you have to understand that we had our own police escort. We had several motorcycles blocking the streets for us. Honestly, I could get used to that.
When we arrived at our destination, thousands of fans were waiting already. It was a great scene. And that was "only" the fan day. I saw info counters, people could get their pictures taken with the Raiderettes. Players and former Raider greats wrote autographs and posed for pictures with their fans.
You could tell how important that day was for the Raiders as well as for the fans. The players had fun and took their time to talk to people. And of course the fans took every chance to have a little chat with their heroes.
We were right in the middle of it and had to tell people several times who we are, what we're doing here and where we're from. The fans did their homework. Some even had watched some of our games online or read our blogs. Thanks for the support! Our team will need it too on Saturday against the 49ers. I hope things will get loud when the team hits the field for the first time and the game kicks off. I'm really looking forward to that.
---

Damaso Tarneller Camp Blog – Part3:**

On Thursday I went to practice with a little bit of a heavy heart. Well, it was the last practice during this year's training camp. But it didn't took me long to put a smile back on my face. The reason? I had the chance to be part of a drill run by quarterback Jason Campbell.
It was right after the end of the regular practice. I was standing right next to the media, listening to Head Coach Tom Cable as he held his last press conference in Napa Valley this year. I turned around and saw Campbell practicing with long snapper Jon Condo and offensive line coach Jim Michalczik.
I didn't hesitate a bit and went right over there – actually just to watch them. All of a sudden Michalczik asked me if I wanted to help. So he gave me a huge pad to hold and when Condo snapped the ball, I imitated a defensive lineman.
That was so exciting and just unbelievable. I tried to keep an eye on Campbell during the drill. Everything he does looks so easy. That really impressed me. I think The Oakland Raiders will have a lot of fun with him.
After practice it was time to pack my luggage and check out of the hotel. Together with the team I traveled to Oakland by bus. Here we will watch the team's final practice on Friday before the preseason clash against San Francisco. We will also be at the Raider Nation Celebration. I'm looking forward to that, too.
---
Damaso Tarneller Camp Blog – Part2:
Yesterday I had my 15 minutes of fame. Actually it was less than 15 minutes, but I was on TV – American TV. Some local and regional media were out at training camp and they all were interested in the guest coaches. And NBC actually did a story on us. It was new to me as I've never stood in front of a camera, but it was fun. The NBC people made life easy for me, asking only simple questions. I think I represented Austria fairly well.
But the reason I'm here is not to become a TV personality. I'm here to make new experiences as a coach. Twice we had the chance to join the special teams during meetings. Surprisingly those meetings are pretty similar to the ones we have. People laugh out loud, when they watch film and somebody takes a monster hit. That is no different back home. The difference is the professionalism. While the players around here get right back to business, we in Austria need some time to focus again.
Special teams meetings are usually pretty short back home. The time the Raiders take to go through one aspect of special teams is the time we take for all special teams units. It's just that we don't have the time to do it any different, since we're not professionals. I see some things on film that we can do. But it's not easy to adapt, since football players in Europe don't have the background and experience.
During practices on Wednesday I was able to get a glimpse of the action on both sides of the ball. The team practiced in full pads in the afternoon. Compared to the previous practices the difference wasn't that big, but the reason for that just might be the fact that camp is almost over. The guys are here for a month now and they are ready to recharge their batteries.
Damaso Tarneller Camp Blog – Part1:
Touchdown Oakland! I'm finally in California. This is my very first trip to the USA. When I got here I was stunned by the difference between the NFL and Europe. And I'm not talking about the practices and the players' abilities. Right now I'm talk about the training complex only. In Europe you're happy if your team actually is able to organize any kind of training camp. You rent that small hotel in a place called Neverheardof. Here? You get picked up in a limousine and drive up to Napa to a top-notch hotel.
After our check-in we got shown around. We saw the practice field, the gym, which not really is one. Thanks to the summer temperatures guys lift weights outside. We saw the locker rooms and the trainers' rooms. There's only one word needed to describe all this: gigantic. Our practice facility is nowhere near what I've seen here. And the weights I've seen here are way too heavy for our guys.
The first practices we were able to watch were walk throughs. In my opinion a walk through is the best way to learn new things, since it's ran in slow-motion. Players don't go full speed and you can see much better how a play develops. That's important.
The afternoon practice was a different story, though. Players went at it. I was impressed by the speed out there. The difference to European players is huge. And this was only a practice and players weren't even going a hundred percent due to the temperatures of about 103° Fahrenheit. I started sweating just standing around. I probably would not have been able to go through this for two hours with a helmet on.
I was focused on the offensive side of the ball during that practice. Since I play quarterback I had a close eye on the quarterbacks here. I hope I'll be able to learn some things. The Raiders have five quarterbacks on their roster right now. And the difference between their top-two, Jason Campbell and Bruce Gradkowski, is a small one. The size probably is the biggest difference. While Gradkowski is pretty much my size, Campbell's hips start where my head is. He's a giant! Everything these two guys did just looked so easy.
Before I say goodbye for now I wanted to say how relaxed and friendly the Oakland Raiders' people are. They're really nice to us and they ask about the team you work for. Even head coach Tom Cable took some time to talk to us. He's a great guy. I'm looking forward to the next days.