| | |
| --- | --- |
| | More 1st Looks |
| | |
The Oakland Raiders will travel to Miami to take on the Dolphins at Sun Life Stadium in Week 2 regular season action. This will be the 32nd meeting between the two teams who met for the first time in 1966. The rivalry really took shape in the 1970's when the Dolphins and Raiders met up for some of the most memorable games in NFL history, including the Sea of Hands game. The Raiders lead the all-time series 16-14-1. The Raiders have lost the past three meetings with the Dolphins and look to end the losing streak in 2012.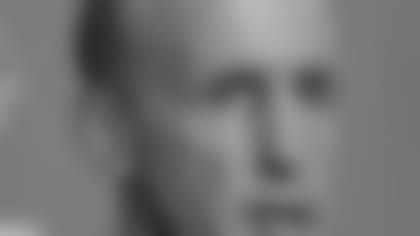 Coach and record**: The Miami Dolphins hired new head coach Joe Philbin on January 20, 2012. Philbin had previously acted as the Green Bay Packers' offensive coordinator. The Packers reached the playoffs four out of the five seasons with Philbin at that position. Prior to offensive coordinator, Philbin was the Packers offensive line coach (2006), tight ends and assistant offensive line coach (2004-05) and assistant offensive line coach (2003). Philbin takes over a Dolphins team that finished the 2012 season with a 6-10 record, after starting 0-7.
The Raiders traveled to Miami in Week 13 and fell to the Dolphins 34-14 on Sunday, December 4, 2012. QB Carson Palmer threw for 273 yards and two TDs, TE Brandon Myers had three catches for 38 yards and FB Marcel Reece had one catch for 38 yards, but the Raiders defense couldn't contain Dolphins RB Reggie Bush, who ran for 100 yards and a TD.
In 2010, the Silver and Black hosted Miami in Week 12, but despite WR Jacoby Ford's 101-yard kickoff return for a touchdown, the Raiders lost 33-17. Ford added 108 receiving yards and a TD and WR Louis Murphy had four catches for 73 yards. SS Tyvon Branch had a team-leading nine tackles and a sack.
![](http://www.pntra.com/t/R0BKRklFSkBKTERGSEBISEtERw) On November 16, 2009, the Raiders faced off against the Dolphins at Sun Life Stadium in a Week 11 match-up. Miami beat Oakland by a score of 17-15. DT Tommy Kelly recorded 1.5 sacks and five total tackles. The Raiders lone TD was scored on a 93-yard punt return by WR Johnnie Lee Higgins.
The Raiders emerged from Sun Life Stadium victorious in 2007 with a score of 35-17. RB Justin Fargas rushed 22 times for 179 yards, the 6th highest regular season single-game rushing total in Raiders history. In Week 12 of the 2005 season, the Miami Dolphins traveled to Oakland and beat the Raiders 33-21. RB LaMont Jordan rushed for 97 yards and two TDs on 23 carries.
Dolphins assistant wide receivers coach Phil McGeoghan spent time on the Raiders practice squad in 2001.
Miami WR Davone Bess grew up in Oakland, Calif., and attended Skyline High School.
RB Darren McFadden played at Arkansas with Dolphins T Nate Garner.
CB DeMarcus Van Dyke and TE Richard Gordon will face off against former University of Miami teammates RB Lamar Miller and DE Olivier Vernon.
QB Terrelle Pryor and CB Chimdi Chekwa will see former Buckeye teammates WR Brian Hartline, S Anderson Russell and LB Austin Spitler. FB Owen Schmitt played with Miami RB Steve Slaton at West Virginia. Schmitt and Slaton became a successful rushing tandem. With Schmitt blocking, Slaton ran for 1,128 yards in 2005, 1,744 yards in 2006 and 1,051 yards in 2007.
Dolphins 2012 Draft Class
Round
Pos
Name
School
1
QB
Ryan Tannehill
Texas A&M
2
T
Jonathan Martin
Stanford
3
DE
Olivier Vernon
Miami
3
TE
Michael Egnew
Missouri
4
RB
Lamar Miller
Miami
5
LB
Josh Kaddu
Oregon
6
WR
B.J. Cunningham
Michigan State
7
DT
Kheeston Randall
Texas
7
WR
Rishard Matthews
Nevada
Dolphins Key Acquisitions:
CB Richard Marshall (Cardinals 2011, Panthers 2006-10), G Artis Hicks (Browns 2011, Redskins 2010, Vikings 2006-09, Eagles 2002-05), QB David Garrard (Jaguars), LB Jamaal Westerman (Jets), S Tyrell Johnson (Vikings), WR Legedu Naanee (Panthers 2011, Chargers 2007-10), LB Gary Guyton (Patriots), WR Chad Ochocinco (Patriots 2011, Bengals 2001-10)
Raiders at Dolphins, Sunday, September 16, Sun Life Stadium, CBS, 10:00 a.m. PT.
We continue the series with a look at the Raiders third regular season opponent, the Pittsburgh Steelers Monday, July 2, and the Denver Broncos Wednesday, July 4.