In 1962, Linda Maher couldn't have fathomed what the Raiderettes would become – as the high school dancer cheered from the sidelines of Frank Youell Field.
"We were right there, ground level performing when they had bleachers," Maher, a member of the original 'Magnificent Seven' Raiderettes squad, told Raiders.com.
"It wasn't a coliseum. I'm not sure how much you know about Frank Youell Field, but it was by Laney College in Oakland. A very modest, little stadium. ... It was very humble beginnings. We had costume changes underneath the bleachers."
Maher is on her way to Nevada to join over 500 former Raiderettes for a special reunion, celebrating the Raiderettes' 60th anniversary over a weekend that culminates with a halftime performance featuring members past and present. In the performance, there will at least one member from every year the squad has been in existence.
"I don't think Vegas knows what's about to hit them," said Tiphanie McNiff, the current Raiderettes director. "It's hard to put into words what this experience means to me. Having the opportunity to celebrate with women spanning over six decades will be amazing and I'm looking forward to it."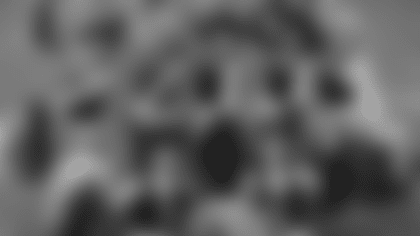 Even with the countless number of performances the alumni have done in front of Raider Nation, the goosebumps have reappeared thinking about dancing for the first time in Allegiant Stadium.
"I was just talking to three of us on the phone from the first year, and we were just giggling, talking about what we're going to wear," joked Lisa O'Day, a Raiderettes dancer from 1983-1996. "You know, we're 100 years old and we're still talking about how we're going to be matching. It's just so silly, but at the same time, it is so much fun."
In O'Day's first season as a Raiderette, the Silver and Black won Super Bowl XVIII.
When asked about their fondest memories of being part of the iconic squad, both Maher and O'Day consider the lifelong relationships they made with other dancers as the defining mark.
"There's no other team that has the relationships like we have with the Raiderettes," said O'Day. "We're just a really, really close group of women and I think that's because everyone is on the same page. We want to go, we want to have fun, we want to build each other up and just with our friendships that's what we do. We are a unique group of women."
Additionally, they're both grateful to have been able to empower women as a part of the Raiders organization.
"I had no idea at 15 years old, I would carry this with me my whole entire life," Maher said of her legacy as being one of the first-ever Raiderettes. "Some of my very best friends to this day I met in tryouts are still my friends 60 years later. And whenever we're together with our younger sisters, it's like a sorority and they scream when they see us. And we start shaking because we're so excited.
"To see these young girls scream over us is just a magnificent feeling."