Before General Manager Dave Ziegler began his scouting career in the NFL, he was on the field himself, wrecking havoc in the state of Ohio as a wide receiver and return specialist.
The contributions Ziegler made on the field have been recognized recently by The News-Herald, a news publication serving the Greater Cleveland, Ohio, area. Reporter Mark Podolski compiled his list of the 25 greatest Blue Streaks to play at John Carroll University – with Ziegler clocking in at No. 15.
In Ziegler's four seasons at JCU, he was a three-time Division III All-American as a return specialist. In 1999, he led the nation in kick return average (35.7) and became the fourth player in D-III history to amass 1,000 career kick and punt return yards.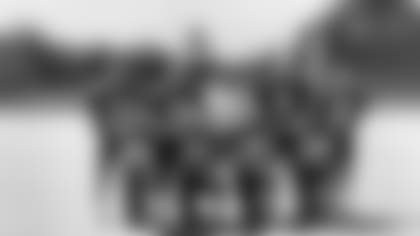 "He was an explosive receiver. He was a track guy so he could run," Josh McDaniels said earlier this year about his college teammate. "Dave, for a long time, was the all-time leading returner in Division III history. He was fearless when he played. He was tough, he was fast. We bonded right away and we've had that bond ever since."
"Dave ended up being a really good player for our team," said Caserio. "Was a dual returner, kickoff returner, punt returner. Really good player, really good receiver and really good academically."