As a kid, I was a Raiders fan. I had favorite players, I was a big-time Tim Brown fan and I liked Jerry Rice. In 2003, I lost my best friend from childhood just before the NFL Draft. He was the guy who said I was going to be playing in the NFL one day. He passed away after my pro day, which was a sign that I would make it. For things to line up the way they did after his passing and what I was going through at that time, it was Godsend and the biggest blessing I ever had.
My rookie year, building a relationship with Al Davis, Tim Brown, who as I mentioned was my favorite player, Bill Romanowski, Trace Armstrong, Charles Woodson, Rod Woodson, and all the guys we had on the team, was breathtaking and a dream come true. I got to play with those guys when they were at the end of their careers. Every day my young teammates Nnamdi Asomugha, Akbar Gbajabiamila and some other guys would just pick their brains. I picked Richard Seymour's brain, he taught me a lot about taking care of my body. That was the main thing I was focused on after I had injuries in my career. How do I stay healthy? How do I take care of my body? How do I rejuvenate?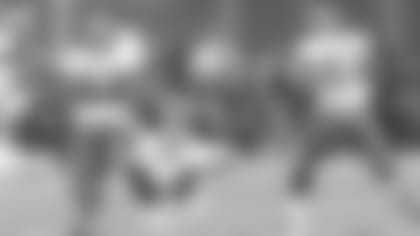 They were wise. They had just gone to the Super Bowl. I picked their brains and asked them about everything that they did to get to that point, how to practice, how to watch film. I was there to do my job. I was their equal on the field, I was trying to carry my weight, so I was just out there trying to do my assignment and trying to be the best I could be. The first day, I had to pinch myself a little bit. I sat in Jerry Rice's seat and he gave me the boot right before the meeting started. Still, I thought to myself, 'Oh okay, I picked Jerry Rice's seat, that has to be a good thing.'
The first time I took the field at the Coliseum in front of Raider Nation, I had to soak it all in. It was surreal. All the years I had seen it on TV, and I was in that Silver and Black uniform trying to represent. Pops was proud, he went to Oakland Tech, he's an Oakland-native. It meant the world to him.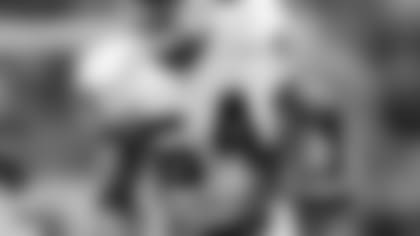 The Black Hole was an experience. There's nothing like it. The characters that are in there, you can feel the love and the energy from them.
There are quite a few games and moments that jump out. Playing against the Steelers, the Eagles at home, the Browns game when I scored my first touchdown, that was a memorable moment for me. Every time we played the Chiefs, the Broncos or the Chargers, the rivalry games. The only word to describe it at that time is "hyphy."
The game against the Eagles has to be my most memorable, that we dedicated to Marquis Cooper (who died as a result of a boating accident), picking up the win in front of the Black Hole, with War Pigeon flying down the field with us. Marquis joined the team and we instantly had a bond and a friendship. Our parents are friends to this day. He was a brother.
I don't think there's going to be another team like ours with the Raiders because of how Al Davis was able to put all the pieces together.
My body doesn't miss it, but mentally I miss the camaraderie, I miss hanging out with the boys, going out and competing on Sundays.
Historical content is provided by Tequila Correlejo.