HENDERSON, Nev. – The Raiders have designated the game as their Salute to Service, which is appropriate for John Fogerty to perform at halftime of this Sunday's Raiders versus Indianapolis contest at Allegiant Stadium, which kicks off at 1:05 p.m. He is a veteran of the United States Army Reserve and has served his country proudly through his continued appearances and performances for troops around the world. John also supports the troops via charitable donations.
Starting his storied career with his band Creedence Clearwater Revival, he was inducted into both the Rock and Roll Hall of Fame and the Songwriters Hall of Fame. Fogerty began his successful solo journey in 1972, leading to his Grammy Award-winning solo studio album "Blue Moon Swamp," along with seven other nominations. Fogerty has sold more than 200 million albums worldwide and is listed by Rolling Stone magazine on their lists of 100 Greatest Songwriters (No. 40) and 100 Greatest Singers (No. 72).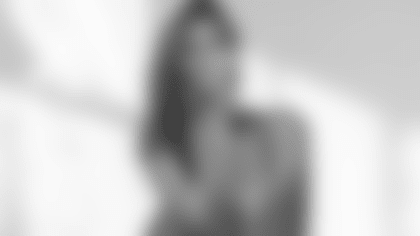 Pia Toscano, who will perform the National Anthem, has made a name for herself as a talented vocalist by quickly emerging as a fan favorite and frontrunner on American Idol's Season 10. For this performance, she is taking a break from her current tour with David Foster and Andrea Bocelli. Pia toured with American Idol's LIVE!, and alongside Jennifer Lopez in her Las Vegas Residency, "All I Have." In May 2022, she performed "The Star-Spangled Banner" and "God Bless America" at the 33rd Annual Memorial Day Concert in Washington, D.C. Most recently, Toscano released her debut album "I'm Good" in October 2022.
Fans traveling to Allegiant Stadium for Sunday's game should note the 1:05 p.m. kickoff and be advised of ongoing construction on Las Vegas Boulevard that could impact traffic on game day. Those arriving to the game via northbound I-15 and westbound I-215 could be impacted by lane closures and potential delays due to the resort corridor construction.