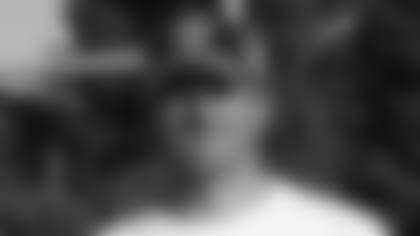 Magnus Gram Camp Blog – Teil5:**
What a great finish to a unique week! The International Guest Coach Program ended with the Battle of the Bay between The Oakland Raiders and the San Francisco 49ers. Although the Raiders lost in a thrilling and close game this was an absolute highlight!
We were allowed to stand on the sidelines, right next to the players and coaches. We were down at the field for warm-ups and also saw the Raiderettes rehearse. Later we went to the parking lot outside Oakland-Alameda County Coliseum. There was a huge party going on. You can't compare it to our tailgate parties since this is a new thing to SWARCO Raiders fans. But it's a normal part of a football game for Americans. Thousands of fans were there. They had barbecues and loud music came out of the cars everywhere. People had a great time.
We went back to the stadium before the game. When the teams entered the field they received totally different reactions. Afterwards the national anthem was celebrated. And then the game started.
Bang, Boom, Bang. It was a tough game. On one tackle we almost got hit. Two players got into it and fell towards the sideline. We were able to get out of the way, but two TV people were not. They got tackled big time. They showed that scene several times on TV later on.
I was impressed by the speed out there and also how huge those guys are. I'm not a small guy, but next to these offensive and defensive linemen I felt like a dwarf. They come close and all of a sudden it gets all dark around you.
Standing on that sideline during an NFL game was a great experience. Now it's time to go back home, though. I take so much with me. I've learned many things and I've met so many people. And when The Oakland Raiders take the field on any given Sunday, I will not only root for them, but also feel a little bit like a part of the team.
Thanks for reading my blogs.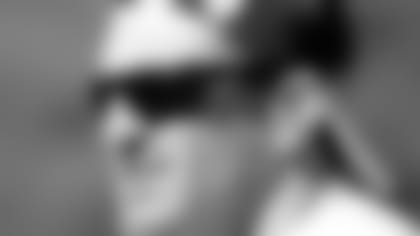 Magnus Gram Camp Blog – Part4:
The Oakland Raiders training camp might be over, but our time in California and with the Team of the Decades is not. So right after breakfast Friday we went to the Raiders facility in Alameda. And the moment we arrived there the sun came out and put a smile on our faces.
So we didn't stay inside very long, and instead marched straight to the Silver and Black's practice field. It is located right behind the facility. And it's huge. Three football fields are out there. The players had their last practice before the big game against the San Francisco 49ers. It was a light practice and coaches just went through some details for Saturday's contest. We listened closely to get some extra ideas and tricks to take back home. A walk-thru doesn't take long, so practice was over after an hour.
Afterwards we went inside and took a little tour. I always thought this was only an office building. Obviously I was wrong. All the stuff that got packed into truck a day before in Napa Valley was here now: helmets, shoes, jerseys, equipment, clothes, everything.
We took some pictures with several players. I was especially happy about my picture with offensive tackle Khalif Barnes. This guy is just a very nice person. He smiles all the time, is always polite and just made things easy for us around here.
In the afternoon we went to Raider Nation Celebration, the annual Oakland Raiders fan day where the fans of the Silver and Black get together with players and coaches. They took the time to write autographs and to have the fans taking pictures with them. It was great to see how much fun the players had. You could tell how important it is to them to get close to their fans. The fans' support will be needed against the 49ers on Saturday evening. And I can hardly wait for the game to start.
---
Magnus Gram Camp Blog – Part3:
Just when you feel like you're a part of the team, the training camp of The Oakland Raiders is over. Players and coaches know who we are and they recognize us out there on the sidelines. We can get close to the drills as if it would be a normal thing. And after practice we ask all the questions we want.
So you will understand that it's kind of sad that Thursday was the last day of camp in Napa Valley. So not surprisingly I watched the last practice even closer. I want to learn as much as possible and take it all home with me. I'm not only coach for the youth for the SWARCO Raiders, I also still play. And I think every snap of an NFL team's practice I can watch can make a difference for me.
When practice was over things moved fast. The equipment staff had started to pack the day before and now was cleaning the lockers and putting all jerseys, shoes, clothes as well as weights, balls and everything else into these huge trucks. We packed our bags, too and then hopped onto the bus that would take us and the team back to Oakland.
On Thursday evening we took a little timeout and went down to San Francisco to meet with some friends. They are on vacation. Speaking off San Francisco, I'm so excited about the game against the 49ers on Saturday evening. And on Friday we have a chance to be part of the Raider Nation Celebration.
---
Magnus Gram Camp Blog – Part2:
The last days of The Oakland Raiders training camp are in full swing and we feel just like home out here. Since I play defensive end, I focused on watching the defense practice on Wednesday, especially the defensive line. But I also watched some of the linebacker drills. The guys practiced in full pads in the afternoon and I have to admit things were getting pretty intense at the line compared to the days before. I was able to see the differences between players in the NFL and in Europe. With their power, speed and technique these guys would just blow us away. There are worlds between us.
I was especially impressed with defensive tackle Chris Cooper. He's not a starter, but the effort he put in during practice was awesome. Cooper just came back to the NFL after having played in the United Football League last season. He was originally drafted by the Raiders, now pretty much starts all over again.
Twice we have been able to sit in special teams meetings. Special teams coordinator John Fassel puts all his heart and soul into his work. It's fun to watch him and to listen to him. Just how he analyzes every single play. We don't have the time to do that back home. We put all aspects of special teams into one meeting, while here they focus on one aspect of special teams in each meeting.
The meetings also helped us to get in contact with players and coaches. We feel very welcome and like we are a part of the team. We greet each other and we are accepted. Players know that we are here as part of the International Guest Coach Program and some even know who the SWARCO Raiders are. It's so much fun and we get to know each other better and better each day. It's a bit sad that we have to fly back soon, but until then we will just enjoy the remaining time we have here.
---
Magnus Gram Camp Blog – Part1:
Since Monday I'm in The Oakland Raiders training camp. This is my first time ever in the USA. So just being here is a great thing. And the first two days at camp were unbelievable. I'll try to put it into words.
It all started with a ride in a limousine up to Napa. After we got here we were shown this huge training complex, at which The Oakland Raiders prepare for the new season. We had heard some stories from our friends and SWARCO Raiders coaches, who've been here the previous years. But to actually be here is another story.
After a walk through on Monday afternoon, we had our first full NFL camp experience on Tuesday. Practice in the morning, practice in the afternoon and many, many meetings in between. Things started off very laid-back, but got very intense in the afternoon. There we saw what life in the NFL is like. Players battled hard as everyone is fighting for a spot on the team. We were allowed to watch individual drills up-close and it felt like we are a part of the team.
The Raiders make life easy for us, though. The front office people are very friendly and everyone knows who the SWARCO Raiders are. That helps starting a conversation. Same thing with the coaches. We even met head coach Tom Cable. He also knew about the SWARCO Raiders. Despite his full calender and the important preseason game against the 49ers on his mind he took the time to welcome us to camp. We talked a little bit about our work as coaches and he was really nice and polite. He and his assistant coaches took us right under their wings. We can ask questions whenever we want to. Especially defensive line coach Mike Waufle, he is a helpful source. His job is very interesting to me since I play defensive end. So I listen and watch very carefully.
I even saw a new drill I can bring over to our team. Although many of the drills are not new to me. I think the basics in football are the same wherever you play. Plus we had some really good coaching the past few years. The differences I see have something to do with technique, speed and power. You can work on your technique, but I'm not so sure we'll ever be able to catch up when it comes to speed and power. But we'll keep working hard. And every new day in camp helps me and the SWARCO Raiders to get better.