Today was the chance for the media to speak with quarterback and tight ends at the NFL Scouting Combine. With a need at the quarterback position and the No. 7 overall pick, the Raiders are doing their due diligence when searching for their next player under center, which includes interviewing top quarterbacks such as C.J. Stroud, Anthony Richardson and more.
Here's what a few players had to say Friday: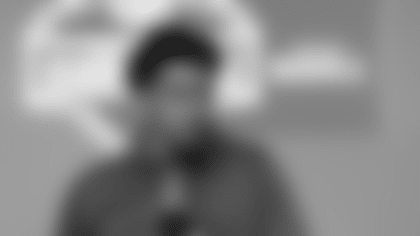 Young is expected to be the first overall pick of the 2023 Draft if the Chicago Bears choose to trade their pick to a quarterback-needy team.
However, many analysts have raised questions over his height and weight – which will later be measured. Young, though, isn't concerned as he's confident in his abilities.
"I've been this size, respectfully, my whole life. I know who I am. I know what I can do. For me, I think it's fair. Everyone can speculate and ask whatever questions are necessary, but I'm going to continue to control what I can control. I'm going to keep working my hardest."
Young has chosen not to throw at the Combine and instead wait for his pro day.
"My drive isn't necessarily to prove anything," he told the media. "I think, for me, it's to try to explain all the things that I see to all the coaches and GMs, all the decision makers. To express myself. Talk about how I see the game, my experience in the past. But try to learn as well. Try to soak as much in in the process."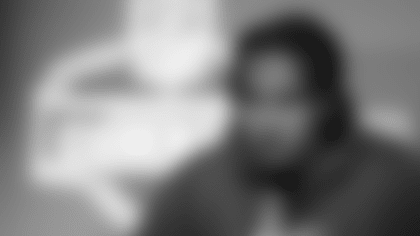 In many early mock drafts, Stroud has been linked to the Silver and Black as a potential option at No. 7.
The two-time Heisman Trophy finalist finished his career at Ohio State with a total of 8,123 passing yards, a 69.3 completion percentage and an 85:12 touchdown:interception ratio.
Stroud's first formal interview in Indy was with the Raiders, noting it was a "great conversation."
"I just want to show who I am," Stroud said of the impression he's hoping to leave on each team he meets with. "I want to be myself. I want to be unapologetically myself. No matter what room I step in, I want to let them know that I control the room and that I'm a leader."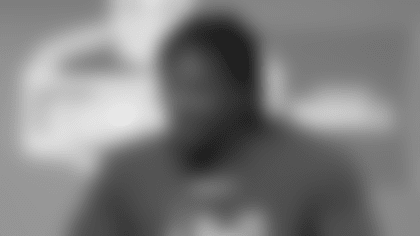 Anthony Richardson, Florida
One intriguing QB option in this draft class is Richardson, a dual-threat player with "elite" size who is viewed as a potential early first-round pick.
The 6-foot-4, 236-pound quarterback appeared in 24 games (13 starts) for Florida and threw for 3,105 passing yards, 24 touchdowns and 15 interceptions. He added a career 1,116 yards on the ground plus 12 rushing touchdowns, which has led to many analysts comparing him to Cam Newton.
It's a comparison Richardson smiles at, as when he was in high school, he called himself "Cam Jackson" because of how much he admired Newton and Lamar Jackson's abilities.
With a 54.7 career completion percentage, NFL.com's Lance Zierlein wrote in a draft profile that the 21-year-old's "accuracy on short and simple throws left much to be desired due, in part, to shoddy footwork and inconsistent rhythm."
Richardson's main focus now, he says, is to show his willingness to put in the work, believing he has even more potential at the next level.
"Everything I'm able to do on the field and everything I'm willing to do on the field. I'm willing to put my body on the line. I'm willing to grow in the meetings rooms and the locker room as a leader. I'm just willing to do everything in my power to be the best version of myself that I can be for the organization that I go to."
"I wanna be a legend," he added. "I wanna be like Patrick Mahomes. I wanna be like Tom Brady. I wanna be one of the greats. I will be one of the greats because I'm willing to work that hard and get to that point."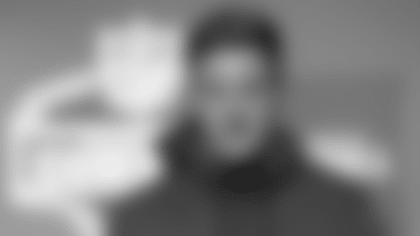 Levis is another prospect that has been projected as an option for the Raiders in the first round.
A graduate transfer from Penn State to Kentucky, Levis led the Wildcats to 10 wins in 2021 for just the fourth time in school history. In his 2022 campaign, he was plagued with injuries to his foot, finger and shoulder.
"This past year, the season didn't go as well as we would have wanted it to, but I learned a lot from it," he said. "Learned how to battle through adversity and dealt with a lot of things physically and situationally that was tough, but I think I became a better player, a better quarterback because of it. I'm going to show what I'm about once I get to that next level and I'm doing my best to show that to these coaches throughout this week as well."
While speaking with various teams in Indianapolis, Levis has been excited over the fact that Kentucky's program seems to be similar to some in the NFL, which could make for an easy transition to the pros.
"I think a lot of our terminology crosses over with a lot of different teams in the league," he said. "So, when they're asking about the plays that we run and we're watching tape and I'm running through kind of what our footwork or what our language that we used was, it's kind of cool when they can realize right away that it's the same or similar to what they do."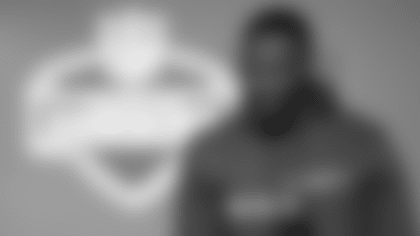 Before suffering an ACL tear last November, Hooker was a strong candidate for a late first-round selection among draft analysts.
Now at the Combine, the QB says his rehab is going well and he expects to be a full go by the time NFL Training Camp rolls around, as he will resume throwing as soon as next week.
"I'm extremely blessed to be here. This is a once in a lifetime opportunity," Hooker said of the Combine. "Something I've dreamed of since I was a kid. So, continuing to control what I can control. Keep my confidence as well. Elevating that mental side of the game, however I can. Continuing to rehab. Finally able to do total body workouts, put some weight on that leg. I'm excited to get back to throwing next week."
Most mock drafts project Hooker to go on Day 2 of the draft, but some media members don't think the 24-year-old is getting the attention he deserves. Former NFL quarterback Ryan Leaf recently told Good Morning Football, "I love the Hendon Hooker conversation and I don't think he's getting enough love."
Hooker met with Raiders brass for a formal interview, stating he felt it went really well.
"We had a lot of conversations about getting to know me, and then talking ball. I had a great time."
When asked what he wants teams to learn about him through their discussions, it's all about leadership for him.
"Connecting with everyone in the building. Gaining that trust and knowing how to communicate with any and everyone there. And then, just learning," he said. "Those are the biggest parts. The football comes after that."