The Oakland Raiders will play their first home game of the 2017 season this week when they take on the Los Angeles Rams on Saturday, Aug. 19 at 7:00 p.m. PT at the Oakland-Alameda County Coliseum. This will mark the first game that the Silver and Black has played against their Rams since their return to Los Angeles in 2016. The Raiders have not played the Rams in the preseason since 2015 and the two teams last met in the regular season in 2014. The Raiders will finish up their annual training camp trip to Napa this week, as the team will break camp on Thursday and return to their Alameda headquarters for the remainder of the season.
Here is the Game Preview, presented by 95.7 The GAME.
THE SETTING

Date:Saturday, August 19, 2017Kickoff:7:00 p.m. PTSite:Oakland-Alameda County Coliseum (1966)Capacity/Surface:56,057/Overseeded BermudaPreseason:Raiders lead, 12-7
Regular Season:Raiders lead, 8-5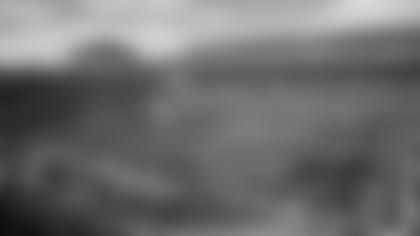 The Silver and Black traveled to Arizona to face the Cardinals last Saturday night for their 2017 preseason opener and fell 10- 20. Several starters on both sides of the ball did not see action, including QB Derek Carr, TE Jared Cook, WR Amari Cooper, WR Michael Crabtree, C Rodney Hudson, LB Bruce Irvin, G Gabe Jackson, RB Marshawn Lynch, DE Khalil Mack, FB/RB Jamize Olawale and G/T Kelechi Osemele.
Next week, the Raiders will head back out on the road for their third preseason game, a matchup with the Dallas Cowboys at AT&T Stadium before returning to the Coliseum to face the Seattle Seahawks in the preseason finale. The Rams will return to Los Angeles to face their new crosstown rivals, the Los Angeles Chargers in their third preseason game before traveling to Green Bay to play the Packers to wrap up the exhibition slate.
Below are the stat lines from a few key contributors from last week's preseason opener against the Arizona Cardinals:
DT Justin Ellis: Three tackles (three solo), one forced fumble
DT Treyvon Hester: Four tackles (three solo), two sacks
LB Cory James: Seven tackles (seven solo)
LB Marquel Lee: Six tackles (five solo), one fumble recovery
LB LaTroy Lewis:Four tackles (four solo), two sacks
S Shalom Luani: Five tackles (four solo), one pass defensed
QB EJ Manuel: 10-of-12 passing for 107 yards and a 103.8 quarterback rating
TE Clive Walford: Three catches for 44 yards
BROADCAST INFORMATION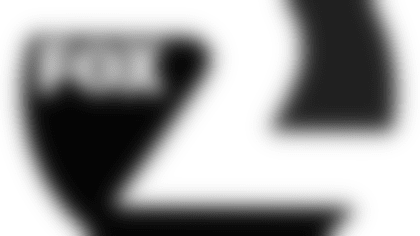 Play-by-play: Beth Mowins
Color Analysts:Matt Millen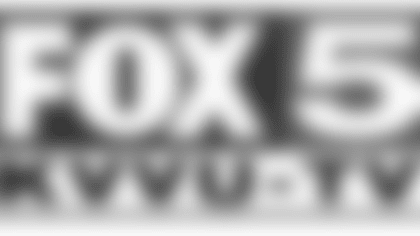 Sideline:Nicole Zaloumis, John Tournour "JT The Brick"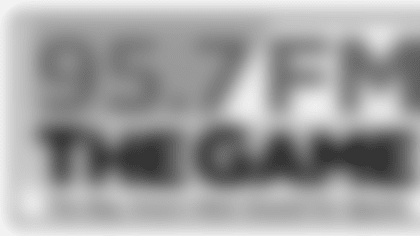 Raiders Radio NetworkFlagship:95.7 The GAME/98.5 KFOX (Saturday's game will be on KFOX 98.5 and 102.9 KBLX)
Play-by-play: Greg Papa
Color Analyst: Tom FloresSideline:Lincoln Kennedy
Flagship: KIQI 1010
Play-by-play: Fernando Arias
Color Analyst: Ambrosio Rico

• Raiders offensive coordinator Todd Downing spent three seasons with the St. Louis Rams, first as a defensive assistant/assistant special teams coach from 2006-07 before being elevated to assistant secondary/quality control – defense in 2008.
• Raiders defensive assistant Sam Anno played one season at linebacker with the Los Angeles Rams in 1987.
• Rams quarterbacks coach Greg Olson worked with the Raiders from 2013-14 as the offensive coordinator.
• Rams special teams coordinator John Fassel held the same position with the Raiders from 2008-11, working with Raiders K Sebastian Janikowski and LS Jon Condo.
• Rams offensive line coach Aaron Kromer got his start in the NFL with the Raiders, first as the assistant offensive line coach in 2001 before being elevated to the OL coach, where he held the position from 2002-04.
• Rams running backs coach Skip Peete got his start in the NFL with the Raiders in 1998 where he held the same position until 2006. Peete's nine years in Oakland was highlighted by helping the Raiders led the league in rushing in 2000, averaging 154.4 yards per game.
• Rams safeties coach Ejiro Evero was originally signed by the Oakland Raiders as an undrafted free agent in 2004. Evero also lettered all four years at UC Davis as a safety. His first job in the collegiate ranks came as an assistant coach at UC Davis from 2005-06 after interning with the Aggies while also serving as an assistant coach at Davis High School in 2004.
• Raiders TE Jared Cook played three years with the St. Louis Rams (2013-15), setting a career-high with five touchdown receptions in 2013 and a career-high 52 receptions in 2014.
• Raiders defensive coordinator Ken Norton, Jr. played at UCLA from 1984-87, earning All-American honors and was named a finalist for the Butkus Award as a senior in 1987.
• Raiders have four coaches and two players who have played or coached at USC – Head Coach Jack Del Rio (played 1981-84), defensive assistant Sam Anno (coached 2005-07; played 1984-86), defensive line coach Jethro Franklin(coached 2005-06, 09), defensive coordinator Ken Norton, Jr. (coached 2004-09), G Jordan Simmons (played 2013-16) and WR Isaac Whitney (played 2015-16).
• Raiders quarterbacks coach Jake Peetz was the defensive quality control coach at UCLA in 2007.
• Rams QB Jared Goff played collegiately at California (Berkeley), starting all 37 games possible during his three seasons (2013-15). Goff holds 26 records at Cal including passing yards (12,220), passing yards per game (329.7) and touchdown passes (96). He is also a native of Novato, Calif., and attended Marin Catholic High School.
• Rams OL Cody Wichmann protected Raiders QB Derek Carr at Fresno State from 2011-13. Carr led the nation in passing in 2013 under Wichmann's watch.
• Raiders DT Eddie Vanderdoes played four seasons at UCLA, appearing in 39 games with 32 starts and totaling 126 tackles.
Hometown/Family Connections
• Raiders CB Sean Smithis a native of Pasadena, Calif., where he attended Blair High School and earned all-conference, all-state and All-American honors as a senior.
• Rams QB Sean Mannion is a native of Pleasanton, Calif., where he was a three-year starter at Foothill High School and finished as the school's passing leader.
• Rams CB Trumaine Johnson is a native of Stockton, Calif., and attended Thomas Edison High School.
• Rams DT Ethan Westbrooks is a native of Oakland, Calif., and played at Franklin High School, earning all-league and all-conference honors.
Overview: In January, the Rams named Sean McVay the 23rd head coach in franchise history. McVay joins the Rams after spending seven years with the Washington Redskins and the past three seasons as the offensive coordinator. McVay has inherited a team that finished last year 4-12, placing third in the NFC West for the second consecutive season. The Rams enter Week 2 of the preseason 1-0.
---
Offense: Second-year QB Jared Goff sits atop the depth chart for the Rams heading into Week 2 of the preseason. As a rookie, Goff started the last seven games of the season, completing 112-of- 205 passes for 1,089 yards and six touchdowns (one rushing). Goff will be working in a new system in 2017 with offensive coordinator Matt LaFleur, who joins the Rams this season after coaching quarterbacks for the Atlanta Falcons from 2015-16. Third-year RB Todd Gurley finished last year as the team's leading rusher, carrying the ball 278 times for 885 yards and six touchdowns and posting a career-high 327 receiving yards. With last year's top receiver Kenny Britt going to the Cleveland Browns in the offseason, the Rams drafted skill players (TE Gerald Everett, WR Cooper Kupp and WR Josh Reynolds) with three of their first four picks and recently traded for WR Sammy Watkins to help bolster the unit.
---
Defense: Joining McVay's staff is defensive coordinator Wade Phillips, who brings 39 years of NFL coaching experience to the Rams. Phillips most recently served as the defensive coordinator for the Denver Broncos (2015-16), where he helped Denver finish the 2016 season as the league leader in pass defense and yards per play. The Rams' defense is highlighted by fourth-year DT Aaron Donald, who was named to his third consecutive Pro Bowl in 2016 after leading the team with eight sacks and posting 62 tackles.