The Oakland Raiders open the 2017 preseason with a road game against the Arizona Cardinals at University of Phoenix Stadium on Saturday, Aug. 12 at 7:00 p.m. PT. Following the first two weeks of training camp at the team's summer home in Napa, Head Coach Jack Del Rio and the Raiders will begin a preseason slate of games that features three NFC West opponents. The team opens in Arizona for the second straight season before a home game against the Los Angeles Rams. Oakland's third preseason contest will be a road game against the Dallas Cowboys before wrapping up the preseason at home against the Seattle Seahawks.
Here is the Game Preview, presented by 95.7 The GAME.
THE SETTING

Date:Saturday, August 12, 2017Kickoff:7:00 p.m. PTSite:University of Phoenix Stadium (2006)Capacity/Surface:63,400/Natural GrassPreseason:Raiders lead, 8-7
Regular Season:Raiders lead, 5-4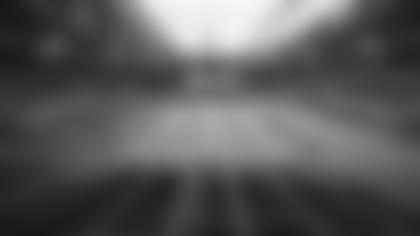 QB Derek Carr, entering his fourth season, will again set the pace for the offense. Reigning Associated Press Defensive Player of the Year DE Khalil Mack will look to build upon his stellar 2016 campaign as he leads the defensive unit. Saturday night in Arizona will mark Raider debuts for a number key offseason acquisitions, including All-Pro RB Marshawn Lynch, who will suit up in the Silver and Black for the first time. Approximately 30 Raider rookies will get their first taste of NFL game action on Saturday as well.
Following Saturday's game, the Raiders will return to Napa, for their final days of training camp practices before playing in their first home game of the season at the Oakland-Alameda County Coliseum on Aug. 19 against the Rams. The Cardinals, who participated in the Hall of Fame Game in Canton, Ohio, last week, will host the Chicago Bears.
The Raiders will open the preseason on the road for the third time in the last seven seasons, as they also opened the 2016 preseason campaign in Arizona last season and the 2014 preseason in Minnesota. It also marks the fifth time in the last seven years that the Silver and Black have played the Cardinals. The Raiders won last year's preseason opener by a final of 31-10. Oakland's last trip to Arizona in the regular season came in 2010, with the Cardinals winning, 24-23. The two teams are slated to meet in the regular season in 2018.
BROADCAST INFORMATION

Play-by-play: Beth Mowins
Color Analysts:Matt Millen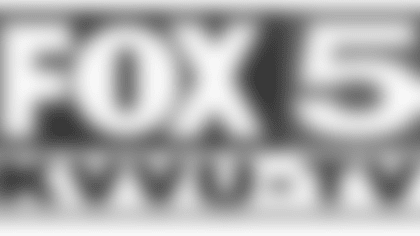 Sideline:Nicole Zaloumis, John Tournour "JT The Brick"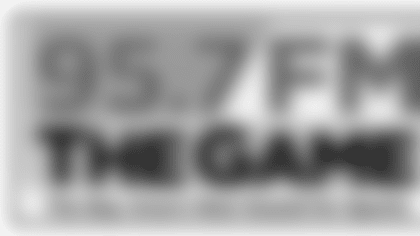 Raiders Radio NetworkFlagship:95.7 The GAME/98.5 KFOX (Saturday's game will be on KFOX 98.5 and 102.9 KBLX)
Play-by-play: Greg Papa
Color Analyst: Tom FloresSideline:Lincoln Kennedy
Flagship: KIQI 1010
Play-by-play: Fernando Arias
Color Analyst: Ambrosio Rico

• Raiders General Manager Reggie McKenzie was a linebacker with the Phoenix Cardinals from 1989-90, where he played with Cardinalsrunning backs coach Stump Mitchell (running back/return specialist) in 1989.
• Raiders wide receivers coach Rob Moore finished his playing career with seven seasons (1995-2001) as an Arizona Cardinal.
• Raiders CB Sean Smith and Cardinals S Tyvon Branch spent one season together in the secondary of the Kansas City Chiefs (2015), before departing to their respected teams. Branch was also originally drafted by the Raiders in 2008 as a fourth-round pick. He spent seven years with the Raiders from 2008-14.
• Cardinals QB Carson Palmer played two seasons (2011-12) with the Raiders, appearing in 25 games with 24 starts and totaling 6,771 passing yards with 35 TDs and 30 INTs. Palmer also played with Raiders S Reggie Nelson during his final season for the Cincinnati Bengals.
•CardinalsT Jared Veldheer was originally a third-round pick (69th overall) of the Raiders in the 2010 NFL Draft and went on to start 48 games for Oakland from 2010-13.
• Cardinals C/G Tony Bergstrom was originally a third-round selection (95th overall) of the Raiders in the 2012 NFL Draft and appeared in 25 games with four starts for Oakland from 2012-15.
• Cardinalslinebackers coach Bob Sanders held the same position with the Raiders from 2013-14.
• Cardinals cornerbacks coach Kevin Ross coached safeties with the Raiders from 2010-11.
• Cardinals T John Wetzel was originally signed by the Raiders as an undrafted free agent in 2013 before being waived in training camp that same year.
• Cardinals K Phil Dawson was originally signed by the Oakland Raiders as an undrafted rookie free agent in 1998.
• Raiders Head Coach Jack Del Rio (linebacker) and offensive line coach Mike Tice (tight end) played under Cardinals assistant head coach/offense Tom Moore with the Minnesota Vikings from 1992-93, where Moore was the assistant head coach/offensive coordinator/quarterbacks/wide receivers. Moore also coached cornerbacks coach Rod Woodson with the Steelers from 1987-89.
• Cardinals WR Jeremy Ross played in six games for the Raiders in 2015, returning kickoffs and punts. Ross also spent his collegiate career at California, appearing in 43 games with 14 starts. He finished his career second on the school's all-time punt return average list with 15.2 average and totaled 2,287 all-purpose yards. Ross also attended Laguna Creek High School in Elk Grove, Calif.
• Raiders WR Amari Cooper played for the University of Alabama when Cardinals offensive assistant Kevin Garver served as an offensive analyst during the 2012 Crimson Tide National Championship season. Cooper also spent the 2014 season receiving passes from Cardinals QB Jake Coker.
• Raiders DE Khalil Mack played for the University of Buffalo in 2013 when Cardinals strength and conditioning coach Buddy Morris served as the Director of Sports Performance there.
• Cardinals DE Josh Mauro played at Stanford from 2010-13, appearing in 48 games and recorded 81 tackles, 11 sacks, one INT, three passes defensed, two forced fumbles and one fumble recovery. Raiders assistant wide receivers coach Nick Holz(offensive assistant/quarterbacks, 2008- 11) was at Stanford with Mauro.
• Raidersdirector of operations Pete Caracciolo's brother, Matt Caracciolo, works as the football operations coordinator for the Cardinals.
• CardinalsLB Deone Bucannon is a native of Fairfield, Calif., where he attended Vanden High School.
Overview: Head Coach Bruce Arians enters his fifth season at the helm of the Cardinals, posting a record of 41-22-1 in his first four years in Arizona. The Cardinals finished second in the NFC West last year and will look to return to playoffs for the third time under Arians' tenure in 2017. The matchup marks the fourth straight year the teams have met in either the preseason or regular season, with the Raiders taking the last preseason contest, 31-10.
Offense: For the second-straight season, the Cardinals finished with a top-10 offense in 2016, ranking ninth overall with 366.8 yards per game. Veteran QB Carson Palmer led an offense that ranked sixth in total points (418), finishing the season completing 364-of-597 passes for 4,233 yards with 26 TDs, which marked his sixth career 4,000-yard season and third with the Cardinals. RB David Johnson paced the run game, leading the NFL with 2,118 scrimmage yards (1,239 rushing, 879 receiving) and 20 TDs while being selected to his first Pro Bowl and being named first-team All-Pro. WR Larry Fitzgerald led the NFL with 107 receptions for 1,023 yards while tying for the team lead with six TDs.
Defense: James Bettcher enters his fifth season as a member of the Cardinals coaching staff and third as the defensive coordinator. The Cardinals finished last season with the league's No. 2 ranked defense after having the No. 5 ranked defense in Bettcher's first season as defensive coordinator in 2015. Bettcher's defense led the NFL with 48 sacks last season, with OLBs Markus Golden (12.5) and Chandler Jones (11) pacing the way. CB Patrick Peterson was selected to his sixth consecutive Pro Bowl selection and fifth straight selection at cornerback.