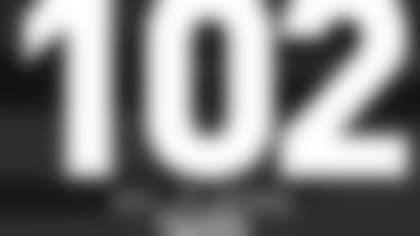 The Raiders completed their coaching staff and acquired 102 combined years of NFL playing experience. The amount of former professional talent leading the Silver and Black this season is incredible. We think it's the most impressive conglomeration of former NFL talent to serve on a coaching staff.
The Raiders coaching staff could nearly field a team with a quarterback, wide receiver, running back, tight end, defensive end, two linebackers, a cornerback, safety and long snapper.
Head Coach Jack Del Rio played 11 seasons as a linebacker and was named to the NFL's All-Rookie Team and earned the Saints' Rookie of the Year Award. He totaled 941 tackles, 13 interceptions, 12 forced fumbles, 13 sacks and 14 fumble recoveries during his career. He was a star player at the University of Southern California and was a runner-up for the Lombardi Award as a senior. He was a co-MVP in the 1985 Rose Bowl.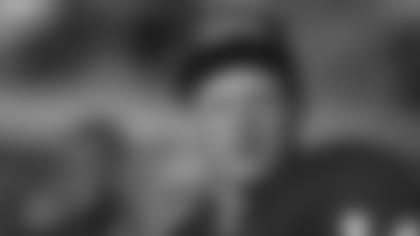 Offensive Coordinator Bill Musgrave had a six-year tenure in the NFL as a quarterback and was part of the 49ers Super Bowl XXIX win in 1994. Prior to his stint in the NFL, Musgrave was the starting QB at the University of Oregon and, until Marcus Mariota, held Oregon's all-time record in passing and total offense.
Defensive Coordinator Ken Norton, Jr. spent 13 years as a linebacker in the NFL, playing on three consecutive Super Bowl-winning teams (1992-1994). He was an AP All-Pro in 1995 and a three-time Pro Bowler. He finished his career with 1,130 tackles, 12.5 sacks, 5 interceptions returned for 2 touchdowns, 12 forced fumbles and 13 fumble recoveries. Norton, Jr. was a finalist for the Butkus Award as a senior and earned All-American honors in 1987 at UCLA.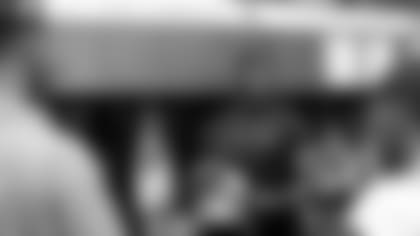 Defensive backs coach Marcus Robertson played in the NFL for 12 seasons. He had All-Pro seasons in 1993 and 1997 and finished his career with 851 tackles, 24 interceptions and 1.5 sacks. He spent his college career at Iowa State and was inducted into the Iowa State Athletic Hall of Fame in 2009.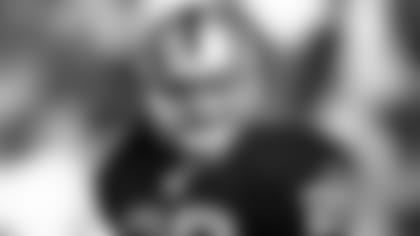 Assistant defensive backs coach Rod Woodson was inducted into the Pro Football Hall of Fame in 2009. Woodson played 17 seasons and completed his career with 1,049 tackles, 13.5 sacks, 71 interceptions for 12 TDs, 15 passes defensed, 20 forced fumbles and 32 fumble recoveries. He was the 1993 NFL AP Defensive Player of the Year and was a six-time first-team All-Pro. Woodson was invited to 11 Pro Bowls.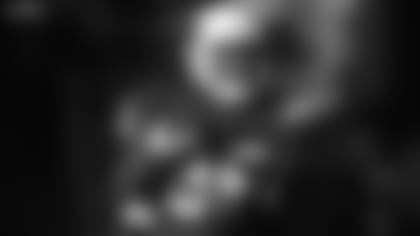 Wide receivers coach Rob Moore played 12 NFL seasons as a wide receiver for the New York Jets and the Arizona Cardinals. He played in 153 games and caught 628 passes for 9,368 yards and 49 touchdowns. He earned trips to the Pro Bowl in 1994 and 1997 and was named All-Pro in 1997. Prior to his NFL career, he was a four-year starter at Syracuse University where he holds the record for receiving yards per game and career touchdown receptions.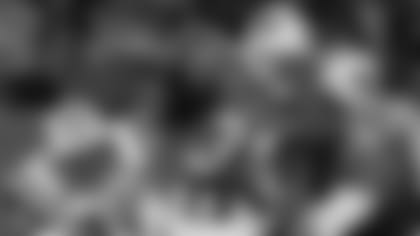 Running backs coach Bernie Parmalee spent nine years in the NFL as a running back. He played in 134 games with 567 rushes for 2,179 yards and 17 touchdowns and caught 168 passes for 1,485 yards and three touchdowns. He played his college career at Ball State, finishing his time there as the all-time leading rusher in their history with 3,483 yards and 26 touchdowns.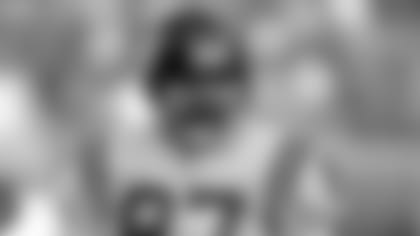 Offensive line coach Mike Tice played 14 years in the NFL as a tight end, 10 of which was with the Seattle Seahawks. He played in 177 games and caught 107 passes for 894 yards and 11 touchdowns. Tice was on the Seattle team that faced the Oakland Raiders in the AFC Championship game in 1983.
Defensive line coach Jethro Franklin spent two years as a defensive lineman in the NFL playing in seven games. He played two years of college football at Fresno State, earning All-American second team honors both years.
Defensive assistant Sam Anno played seven years in the NFL as a linebacker and long snapper. He played with the Los Angeles Rams, Minnesota Vikings, Tampa Bay Buccaneers and San Diego Chargers. He received NFL Special Teams Player of the Year honors in 1989.