Pete Prisco – CBS Sports – B
Will the Raiders live to regret passing on Leonard Williams? Not if Amari Cooper is the dominant receiver they believe he can be, but that question will linger into the coming season. Tight end Clive Walford and linebacker Ben Heeney are less variable-reliant scores. Walford was the second-best tight end in this class behind Maxx Williams, and he can run or receive.
The Mario Edwards Jr. selection at No. 35 will draw mixed reviews. Many NFL scouts were wowed by his physical gifts and upside, while others were more hesitant to go all-in because Edwards was so inconsistent at Florida State. Count us in the latter category for the moment, though Edwards definitely fits a positional need.—CB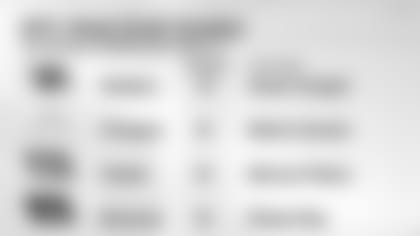 I said it after Day 1: I don't know if a team hit a bigger home run early in the draft than the Raiders did with Amari Cooper. Give the Raiders credit for taking the best value at a clear need and passing on tempting options such as Kevin White and Leonard Williams. If I'm critiquing, it's probably in Round 2, where I thought Mario Edwards was a bit of a reach as my 61st-ranked player. Edwards was a need, but this team has plenty of them and I had a couple dozen players rated higher there. I do like the Clive Walford pick as another matchup weapon for Carr; he has a great catch radius and will see the field early. Jon Feliciano could help at guard, though value there was just OK. I do really like Ben Heeney's chance to compete for a starting role at middle linebacker at some point. Max Valles was a pretty good value in the sixth round. I had a couple question marks, starting with Edwards, but for me, you couldn't do any better than Cooper at No. 4, and almost alone that makes it another good draft for Oakland.
The Raiders, meanwhile, added two pass-catchers (WR Amari Cooper and TE Clive Walford) who could make immediate impacts in starting roles, something they desperately needed for second-year quarterback Derek Carr. Mario Edwards Jr. coming off the board in the second round might have been a little early for my liking, but he is a good fit as a 4-3 defensive end in the Raiders' defense who can reduce inside to defensive tackle to rush the quarterback on passing downs.
Bill Williamson (ESPN) – B
Vic Tafur (San Francisco Chronicle)
Draft grades are a little ridiculous so soon after a team adds a bunch of players — 10, in the Raiders' case these past few days — whom most NFL fans have not heard of before. But we're ready to call Oakland's draft a success for one reason: It added two weapons for second-year quarterback Derek Carr after he didn't have a full arsenal last season.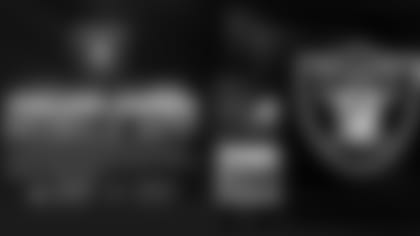 ](http://www.raiders.com/fans/mobile-app.html)