The Oakland Raiders kick off their 2014 season with a preseason contest at the Minnesota Vikings on Friday, Aug. 8 at 5:00 p.m. PT. The game marks the first home game of the year for the Vikings, who have moved their home stadium to TCF Bank Stadium on the campus of the University of Minnesota while their new stadium in downtown Minneapolis is being constructed. This will be the first of three tilts against NFC North opponents this preseason for Oakland. ](http://www.pntra.com/t/R0BKRkpMSEBKTERGSEBISEtERw)Friday's contest will mark the Silver and Black debuts for a number of Raiders who joined the team this offseason, including QB Matt Schaub, RB Maurice Jones-Drew, CB Tarell Brown, CB Carlos Rogers, LB Khalil Mack, DE LaMarr Woodley, T Donald Penn, G/T Austin Howard, WR James Jones, DE Justin Tuck and DL Antonio Smith. Head Coach Dennis Allen's team will be looking forward to taking on someone in a different uniform after two weeks of training camp.
Mike Zimmer will make his head coaching debut in the game, taking over the reins in the offseason. RB Adrian Peterson continues to be the team's rock and one of the best players in the NFL, while the squad added the likes of DT Linval Joseph, CB Captain Munnerlyn, S Kurt Coleman and G Vladimir Ducasse. Minnesota also added LB Anthony Barr and QB Teddy Bridgewater in the first round of the 2014 NFL Draft.
Up next for the Raiders will be a trip to Oxnard, Calif., to practice for two days with the Dallas Cowboys before returning to Oakland for a Preseason Week 2 match-up at home against the Detroit Lions, while Minnesota will host the Arizona Cardinals.
---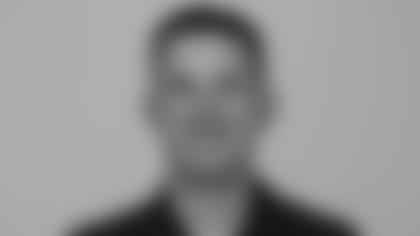 "I'm excited about the season. I'm excited about the prospects of this team. I think our guys worked extremely hard in the offseason. I thought we had a very productive offseason, and I think we had a plan on how we wanted to try and attack the offseason, what we wanted to do, what we wanted to accomplish through free agency and the draft. I think we've built this team with a good combination of veteran leadership and also some young guys that we think can be cornerstones for our team as we move forward. It's an exciting time for us as an organiza-tion and for us as a football team, getting ready for this 2014 season." - Raiders Head Coach Dennis Allen
---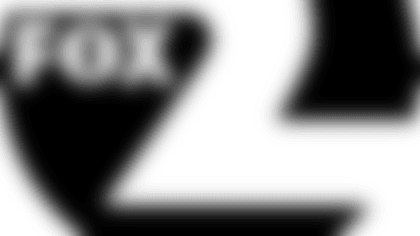 KTVU/KICUPlay-by-play: Greg PapaColor Analysts: Tom Flores, Jim PlunkettSideline: J.T. the Brick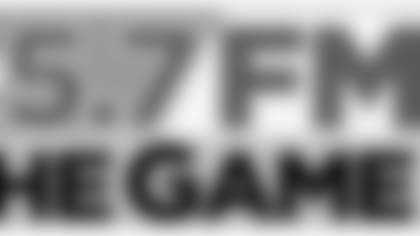 Raiders Radio Network (31 stations)Flagship: 95.7 The Game/98.5 KFOX(Friday's game will be on KFOX 102.1/98.5)Play-by-play: Greg PapaColor Analysts: Tom Flores, Jim Plunkett
---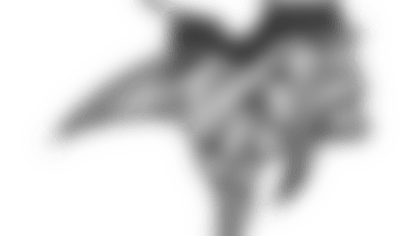 Overview: First-year Head Coach Mike Zimmer enters the 2014 season eager to return the Vikings to the playoff form they exhibited in 2012. Despite finishing the 2013 season last in the NFC North with a 5-10-1 mark, the Vikings finished the year strong with three wins in their final five contests. Zimmer, a defensive specialist, now looks to reclaim the NFC North Division title for Minnesota for the first time since 2009.
Offense: The Vikings offense is led by 32-year-old QB Matt Cassell, who in his first season with the franchise, started six games and completed 153-of-254 passes for 1,807 yards with 11 TDs and only nine INTs. RB Adrian Peterson remains the true driving force of the Vikings offense, having rushed for at least 1,000 yards in six of his seven career seasons, including 1,266 yards on 279 attempts (4.5 avg.) and 10 TDs in 2013. Veteran WR Greg Jennings also enters his second season in Minnesota after leading the team with 68 receptions for 804 yards (11.8 avg.) and four TDs.
Defense: The Vikings defensive unit is seeking consistency after a 2013 season where it allowed 30.0 points per game and 414.8 scrimmage yards per game. LB Chad Greenway, now entering his eighth NFL season, led the Vikings defense in 2013 with 134 tackles (83 solo), also adding three sacks. Greenway's three INTs also led the unit. DEs Brian Robison and Everson Griffen, who recorded 9.0 and 5.5 sacks, respectively, look to fill the pass-rushing void left by the Vikings' 2013-sack leader Jared Allen.
--- ](http://www.pntra.com/t/R0BKSkdFREBKTERGSEBISEtERw)Pro Connections
•Raiders DBs coach Joe Woods served in the same capacity with the Vikings from 2006-13.
•Vikings offensive coordinator Norv Turner was head coach of the Raiders from 2004-05, compiling a 9-23 record.
•Raiders General Manager Reggie McKenzie (director of pro personnel, 1997-2007; director of football operations, 2008-11) was part of the Green Bay Packers staff that drafted Vikings WR Greg Jennings (2006-12) in the second round (52nd overall) of the 2006 NFL Draft.
•Raiders Head Coach Dennis Allen (2006-10), S Usama Young (2007-10) and Vikings LBs coach Adam Zimmer (2006-09) were all members of the New Orleans Saints, helping the team capture Super Bowl XLIV.
•When Raiders assistant head coach/OL coach Tony Sparano was head coach of the Dolphins from 2008-11, Vikings defensive coordinator George Edwards(LBs coach, 2008-09) and head strength and conditioning coach Evan Marcus(asst. strength and conditioning coach, 2008-10) were on his staff.
•Sparano (2012) coached Raiders G/T Austin Howard and Vikings G Vladimir Ducasse on the New York Jets offensive line in 2012 when Sparano was offensive coordinator. Howard and Ducasse played together from 2011-13.
•Raiders assistant DBs coach Marcus Robertson played for Vikings DBs coach Jerry Gray with the Tennessee Titans from 1997-2000 when Robertson was a safety. They were together again with the Titans in 2011 when Robertson was secondary coach and Gray was defensive coordinator.
•Raiders DE Justin Tuck (2005-13) and Vikings DT Linval Joseph (2010-13) and DE Justin Trattou (2011 and 2013) all played together on the New York Giants' defensive line, and Raiders G Kevin Boothe played opposite the group on the Giants from 2007-13.
•Raiders offensive coordinator Greg Olson was a graduate assistant at Washington State in 1989, Vikings Head Coach Mike Zimmer's first year as the defensive coordinator there.
•Raiders DL coach Terrell Williams coached Vikings DT Spencer Nealy as the defensive line coach at Texas A&M from 2010-11.
•Raiders T Tony Bergstrom and Vikings RB Matt Asiata attended Utah together from 2008-2010. Both grew up in Salt Lake City, Utah. They played against each other in high school, including the 2003 State Championship game where Asiata's Hunter High School defeated Bergstrom's Skyline High School Eagles.
•Raiders T Menelik Watson, Vikings CB Xavier Rhodes and WR Rodney Smith were teammates at Florida State from 2010-2012, playing a vital role in the 2012 ACC Championship title campaign. Rhodes was drafted by the Vikings in the first round (25th overall) of the 2013 NFL Draft, and Watson was drafted by the Raiders in the second (42nd overall).
•Raiders CB Chimdi Chekwa and Vikings S Kurt Coleman were a part of the Ohio State defensive unit that led the nation in total defense, scoring defense and pass defense in 2007, a season that ended with an apperance in the BCS National Championship.
•Raiders RB Jeremy Stewart and Vikings G David Yankey were a part of Stanford's offensive unit in 2011 when Raiders offensive assistant Nick Holzwas the offensive assistant/quarterbacks coach. Raiders defensive coordinator Jason Tarver was also the co-defensive coordinator and inside linebackers coach for the Cardinal that season.
Raiders from Minnesota and Vikings from Northern California
•Raiders TE Brian Leonhardt is from Blaine, Minn.
•Vikings T Pierce Burton is from Sacramento, Calif.
•Vikings TE Chase Baker is also from Rocklin, Calif.
•Vikings TE Rhett Ellison is from Portola Valley, Calif.