The Oakland Raiders will finish up a two-game road trip this week against the Miami Dolphins at Hard Rock Stadium on Sunday, Nov. 5 at 5:30 p.m. PT. Sunday night's game marks the second time this season that the Silver and Black have been on NBC's Sunday Night Football, with the first time coming back in Week 3 at Washington. This is the first meeting between the Raiders and Dolphins since 2014, when the teams met at Wembley Stadium in London. The Raiders have not played in Miami since 2012.
Here is the Game Preview, presented by 95.7 The Game.
THE SETTING
Date: Sunday, Nov. 5, 2017Kickoff: 5:30 p.m. PTSite: Hard Rock Stadium (1987)Capacity/Surface: 65,326/Natural GrassRegular Season: Series tied, 16-16-1
Postseason: Raiders lead, 3-1
Following last Sunday's loss to the Bills in Buffalo, the Raiders traveled to Sarasota, Fla., where the team will spend the week preparing for the Dolphins at the IMG Academy for the second consecutive year.
The Raiders fell to the Bills last week at New Era Field in Buffalo by a final of 14-34. QB Derek Carr threw for 313 yards on 31-of- 49 passing with one touchdown and two interceptions in the loss. WR Derek Carr led the team with 83 receiving yards on five catches and RB DeAndre Washington led the team in rushing, posting 26 yards and also paced the team with eight receptions and added a receiving score. Before an injury limited his day, FB/ RB Jamize Olawale opened the scoring for the Raiders in the first quarter, punching in a 1-yard rushing touchdown. On defense, LB NaVorro Bowman led the team with 12 tackles. LB Cory James wasn't far behind him, flying around for 10 stops. Making his first NFL start, S Shalom Luani recorded eight tackles and added one pass defensed.
Following Sunday night's game, the Raiders will return to California for their bye week. Coming out of the bye, the Silver and Black will travel down to Mexico City for a matchup with the New England Patriots at Estadio Azteca in Week 11. The Dolphins will play next week on Monday Night Football, traveling Charlotte to face the Carolina Panthers on Nov. 13.
The Raiders have been opportunistic in 2017, scoring touchdowns on 64.7 percent of their trips inside opponents' 20-yard line.
Additionally, the Raiders' red zone defense ranks fifth in the NFL, holding opponents to only a 40.0% touchdown success rate, trailing only the Bengals, Chargers, Seahawks and Ravens.
BROADCAST INFORMATION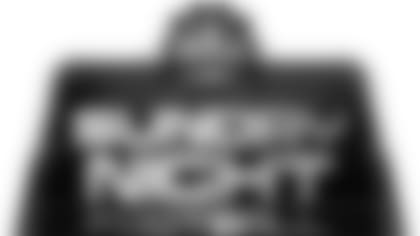 Play-by-play: Al Michaels
Color Analysts:Cris Collinsworth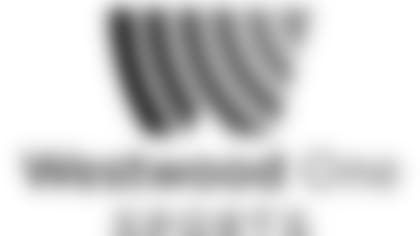 Westwood One Sports
Play-by-play: Kevin Kugler
Color Analyst: Jason Taylor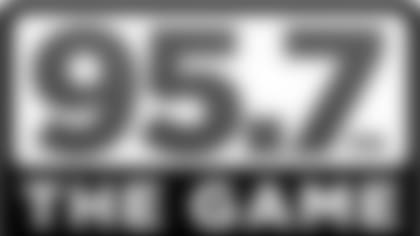 Flagship: 95.7 The Game
Play-by-play: Greg Papa
Color Analyst: Tom Flores
Sideline: Lincoln Kennedy
Spanish Flagship: KIQI 1010
Play-by-play: Fernando Arias
Color Analyst: Ambrosio Rico ![](http://www.tico-sports.com/raiders-spanish.html "Tico Sports")

Overview: The Miami Dolphins are led by Head Coach Adam Gase, now in his second season at the helm of the Dolphins. After a three-game win streak form Weeks 5 through 7, Gase and his team are coming off a 40-0 loss in Baltimore last Thursday. The Dolphins will enter their Week 9 matchup with a 4-3 record. Miami holds a five-game win streak against the Raiders dating back to 2008, with the all-time series tied at 16-16-1.
---
Offense: After missing last week with a rib injury, 11-year veteran QB Jay Cutler, who is in his first year in Miami, is expected to return to action against the Raiders in Week 9. Cutler has completed 113-of-180 passing for 995 yards with seven touchdowns and five interceptions for a passer rating of 78.8. For the fourth straight year, WR Jarvis Landry is the team's top receiver with 50 catches for 398 yards and three touchdowns. WR Kenny Stills leads the team with four touchdowns on 25 receptions for 313 yards. Through the first half of the season, RB Jay Ajayi handled a majority of the running back workload for Miami, but following a trade with the Eagles on Tuesday, the Dolphins will now turn to RBs Damien Williams and Kenyan Drake. So far this season Williams and Drake have recorded 57 yards on 22 carries combined.
---
Defense: The Dolphins boast a Top 10 defense as they enter Week 9 ranked seventh in yards per game (306.3). They excel in getting off the field, having surrendered just 27 third-down conversions, good for the second fewest in the NFL. Miami has also limited opponents to 130 first downs this season, which is the eighth fewest in the league. DE Cameron Wake has been Miami's leading pass rusher, recording six of the team's 15 sacks so far this season. Wake's six sacks ranks tied for 11th in league. The secondary has totaled two interceptions thanks to S Reshad Jones and CB Bobby McCain, who have recorded one apiece.
• Raiders running backs coach Bernie Parmalee entered the NFL as an undrafted free agent with the Dolphins and spent seven seasons in Miami (1992-98), appearing in 104 games with 513 rushes for 1,959 yards with 15 touchdowns and 144 receptions for 1,306 yards and three touchdowns. Parmalee also started his coaching career with Miami, spending three seasons as an assistant coach.
• Raiders CB Sean Smith was originally drafted by the Dolphins in the second round (61st overall) of the 2009 NFL Draft. Smith spent four seasons in Miami, playing in 63 games with 56 starts and recording 206 tackles, five interceptions, three forced fumbles and one fumble recovery.
• Dolphins defensive line coach Terrell Williams held the same position with the Raiders from 2012-14.
• Dolphins assistant defensive line coach Andre Carter played for the Raiders in 2012 and began his coaching career as a graduate assistant at Cal in 2015. Carter also played for the Bears where he was a unanimous All-American selection as a senior in 2000.
• Dolphins S Nate Allen spent two seasons in Oakland, appearing in 19 games with seven starts and recorded 37 tackles (27 solo) with three interceptions.
• Raiders defensive line coach Jethro Franklin held the same position at Miami (Fla.) for four seasons from 2011-14.
• Raiders G/C Jon Feliciano and Raiders TE Clive Walford played four seasons at Miami (Fla.) from 2011-14. Feliciano appeared in 48 games and was a three-time All-ACC honorable mention honoree and Walford played in 49 games, totaling 121 receptions for 1,753 yards and 14 TDs.
• Dolphins QB David Fales was a two-year starter at San Jose State (2012-13), starting all 25 games and totaling 639-of-938 passing for 8,382 yards with 66 touchdowns and 22 interceptions.
• Raiders WR Amari Cooper is a native of Miami, Fla., where he attended Miami Northwestern and recorded 33 passes for 722 yards as a senior and earned first-team Florida High School Sports Association 8A All-State honors.
• Raiders WR Johnny Holton is a native of Miami, Fla., attending Coconut Grove High School, but never played football there.
• Raiders G/C Jon Feliciano is a native of Davie, Fla., where he attended Western High School and earned first-team All-Broward honors as a senior.
• Dolphins LB Kiko Alonso attended Los Gatos (Calif.) High School, earning first-team defense All-Northern California honors.
• Raiders assistant strength and conditioning coach Darryl Eto served as the performance coach at the IMG Academy from 1997-99.
• Raiders WR Amari Cooper competed at the 2011 IMG 7v7 National Championships held at the IMG Academy.
• Raiders G/C Jon Feliciano (2015) and Raiders T David Sharpe (2017) prepped for the NFL Draft at IMG Academy with the NFL PreCombine/Draft Training Program.
• Raiders T Donald Penn and IMG Academy varsity running backs coach Carnell Williams were teammates at the Tampa Bay Buccaneers (2006 – 10), where Raiders assistant offensive line Coach Tim Holt served as offensive assistant (2009) and assistant offensive line coach (2010-11).