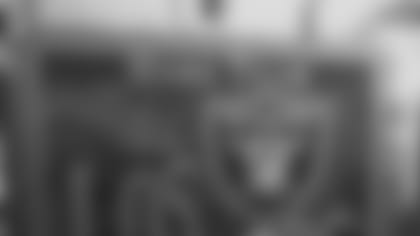 The Raiders are hosting a Fan Fest to celebrate Day 3 of the 2016 NFL Draft at the Azteca Stadium in Mexico City, today. Fans in attendance will have the opportunity to watch rounds 4-7 of the NFL Draft on large screens and experi­ence selection announcements, live performances, appearances by Raiders players and alumni, and performances by the Raiderettes.
The Fan Fest is a ticketed event that will take place at the Estadio Azteca Plaza from 11 a.m. - 5 p.m. (CST). For coverage of the event, fans can visit www.raiders.com/espanol.
The Oakland Raiders will host the Houston Texans Nov. 21 at Estadio Azteca in Mexico City on ESPN's Monday Night Football.
This will be the Raiders second International Series Game in three years. The hosted the miami Dolphins in London at Wembley Stadium in 2014.