The duo took turns making the first six mock picks of the 2023 draft, with Brooks taking the odd picks and Lewis the evens, before both giving their opinions on a potential Raiders selection.
Brooks landed on Ohio State QB C.J. Stroud as his early prediction, but noted the selection comes with a few stipulations.
"We're going to put an asterisk by C.J. Stroud because what if we acquire a quarterback in the offseason," said Brooks. "It could change everything. I'm going to go C.J. Stroud at seven if he's there. ... He has the size, he has the prototypical dimensions and things that you want."
As for Lewis, he picked a name from the trenches that has been seen in a few media mocks so far at No. 7: Northwestern OL Peter Skoronski.
"You've got the flexibility, I think, with the way he plays to be a Day 1 starter at guard – either one," Lewis said of his pick. "I think that that kind of versatility gives you some real comfort."
"I can't wait to see the debate between Skoronski and Paris Johnson Jr. from Ohio State because both of those guys are high-end players," added Brooks.
Chicago Bears – Will Anderson Jr., EDGE, Alabama (Bucky Brooks)
Houston Texans – Bryce Young, QB, Alabama (Rhett Lewis)
Arizona Cardinals – Jalen Carter, DL, Georgia (Bucky Brooks)
Indianapolis Colts – Will Levis, QB, Kentucky (Rhett Lewis)
Seattle Seahawks – Tyree Wilson, EDGE, Texas Tech (Bucky Brooks)
Detroit Lions – Myles Murphy, EDGE, Clemson (Rhett Lewis)
Las Vegas Raiders – C.J. Stroud, QB, Ohio State (Bucky Brooks)
– Peter Skoronski, OL, Northwestern (Rhett Lewis)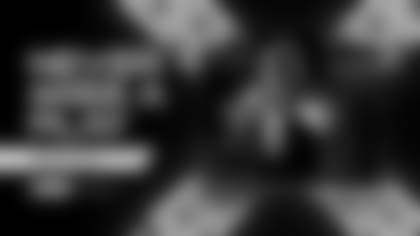 Raiders + Allegiant Stadium App
Download our official Raiders + Allegiant Stadium app for team & stadium modes, content, alerts and manage your tickets.