Austria is awaiting a season bigger than the Alps, surrounding the city of Innsbruck. Not only does a new season in the Austrian Football League (AFL) and the quest for the 2011 Eurobowl start this weekend, this summer the American football world championships take place in Austria.
No wonder that football is the biggest thing now that the snow is melting in Austria - especially in Tyrol, where the SWARCO Raiders, marketing teammate of The Oakland Raiders, start the 2011 season with a new mantra: Raiders Reloaded.
After a year without a title the Tyroleans decided to go in a new direction, opting for a new head coach. Shuan Fatah took over the reins in Innsbruck after winning the 2010 Eurobowl with German team Berlin Adler, beating the SWARCO Raiders on the way to the finals.
Fatah also brought many new faces to Innsbruck. Four new imports come to the Tyrolean city. Others come back to rejoin the SWARCO Raiders. Two of the imports won the Eurobowl with Fatah last summer: QB Kyle Callahan and RB/return specialist Talib Wise. "Kyle is an absolute leader. After working together with him last season I know his strengths and I'm sure he is the right man to lead the SWARCO Raiders back to the top," said Fatah. "Kyle is a great athlete, who can beat you with his arm and feet."
"Talib is a very versatile player. He can produce a big play every time he touches the ball. I'm sure the fans will love him," Fatah added. "It's a huge advantage two have Talib and Kyle here, as both played together last season."
Two more imports were added in DBs John Clements and Daniel Schober. While Clements has never played in Europe before, Schober was with NFL Europa's Cologne Centurions for two years and won the Canadian college championships this past season.
"Daniel is a very experienced and mature player. He has shown his skills in NFL Europa and I'm glad we were able to sign him," explained Fatah. "Clements was the last addition. We were looking long and hard for a player with his qualities and I'm sure he will become a valuable member of our team."
The coaching staff was also overhauled. Fatah brought in many new coaches to help one of Europe's best teams from the sidelines. Lee Rowland will work as offensive coordinator. Dennis Danielson, who worked together with Oakland Raiders head coach Hue Jackson for the London Monarchs in the early 1990s, will take over as defensive line coach.
Rush Bowers remains as special teams coordinator and quarterbacks coach. Wade Smith comes in to coach the defensive backs and Kevin Herron takes over as linebackers coach. A group of active and recently retired SWARCO Raiders players will also be heavily involved in coaching, as the Tyroleans try to groom future coordinators. This group includes Jakob Dieplinger, Mario Rinner, Florian Grein, Alexander Meier, Robert Balacinec and Tom Plattner.
The Austrian Football League (AFL) also went through some major changes. The league will consist of seven teams as the Generali Invaders St. Pölten had to withdraw from competition. The AFL's playing format has not changed. All teams will play six regular season games (three home and three away games). The four best teams will make the playoffs. Reaching the playoffs is a basic requirement for the SWARCO Raiders in order to win their first Austrian Bowl since 2006.
The SWARCO Raiders begin the 2011 campaign March 19 against the GRAZ Giants.
SWARCO Raiders import players:
Kyle Callahan | QB | 6'0" (1,82m) | 188 lbs (85kg) | Union College, KY
**Callahan (24) won the Eurobowl in 2010 with the Berlin Adler, completing 15 of 27 passes for 219 yards with one touchdown and two interceptions, adding 9 runs for 85 yards and a touchdown in Berlin's 34-31 win over Vienna. Callahan started seven games in the German Football League before a knee-injury ended his season. He completed 92 of 154 passes for 1,245 yards and 10 touchdowns with 3 picks in the GFL. He added 60 rushes for 260 yards and two scores.
In 2009 Callahan led the Kiel Baltic Hurricanes to the German Bowl. He completed 205 of 342 passes for 2,199 yards with 15 touchdowns and 7 interceptions. On 160 rushes he gained 846 yards and 8 scores.
Before coming to Europe Callahan excelled as a quarterback, wide receiver and defensive back for the Union College Bulldogs. In 39 games he threw for 1,588 yards with 13 touchdowns, caught 125 passes for 1,789 yards and 23 touchdowns and had 112 carries for 459 yards and two touchdowns. As a freshman he also played defense, adding 30 tackles and a pick to his resume. He was the first player in Bulldogs history with one season of plus 1,000 yards passing and one season of plus 1,000 yards receiving. He was an All-Mid-South Conference East First Team player as a junior and a senior.
Talib Wise | RB, Return Specialist | 6'0" (1,82m) | 200 lbs (92kg) | Nevada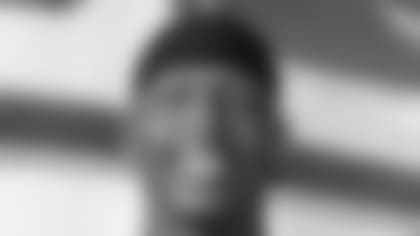 **Wise (28) also won the 2010 Eurobowl title with Berlin and led the Adler to the German Bowl. He gained 1,083 yards and 11 touchdowns on 203 rushes and caught 33 balls for 368 yards and 3 scores in the GFL. He also had 16 punt returns for 169 yards and 10 kickoff returns for 296 yards. His 1,938 all-purpose yards were first in the GFL. He also had 6 tackles and an interception as a defensive back.
In 2009, Wise played for the Dresden Monarchs of the GFL. He had 42 rushes for 187 yards with 3 scores and caught 57 passes for 642 yards and 10 touchdowns. He gained 171 yards and scored a touchdown on 6 punt returns and had 12 kick returns for 226 yards. As a defensive back he caught 5 interceptions, returning one for a score.
Before coming to Europe, Wise played three seasons in the Arena Football League (AFL) for the Chicago Rush (2008), New Orleans Voodoo (2007) and Arizona Rattlers (2006) totaling 40 tackles and 13 kickoff returns for 390 yards and two touchdowns.
In 2005 Wise was signed by the Chicago Bears as an undrafted rookie free agent. He played in three preseason games, before being released. From 2003-04 he played for the University of Nevada, gaining 552 yards on 108 rushes. He scored 4 touchdowns. He caught 56 passes for 721 yards and 5 touchdowns. Before joining the Wolfpack, Wise played two seasons at Joliet Junior College, IL.
Daniel Schober | DB | 6'3" (1,91m) | 215 lbs (98kg) | Laval University (Canada)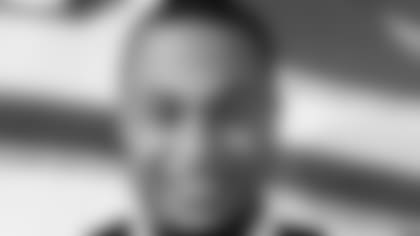 **For the last two seasons Schober (26) has played for Laval University in Quebec City, Canada. The German was a starting defensive back for the Rouge et Or (Red and Gold) during their 2010 national championship season. That year Laval was unbeaten and allowed the second-fewest points in Canadian college football history.
Overall Schober played in 13 games for the Rouge et Or. Despite some injury problems in his first season he was named student athlete of the year.
In 2006 and in 2007 Schober played for the Cologne Centurions in NFL Europa. In his last season with the team he led the league in special teams tackles. In 2008 Schober debuted in the German national team. Schober started his football career with the Munich Cowboys of the German Football League, seeing his first first-team action in 2003.
John Clements| DB | 5'10" (1,78m) | 185 lbs (84kg) | University of New Hampshire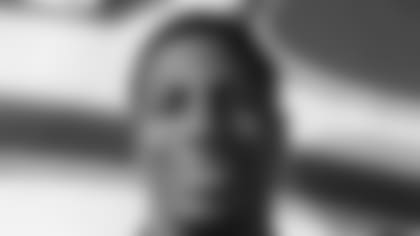 **Clements (23) played for the University of New Hampshire (NCAA Division FCS) from 2004-08. In 48 games (37 starts) he excelled as cornerback, safety and return specialist.
In his senior season Clements started all 12 games at free safety and totaled 86 tackles (56 solo). He forced two fumbles and caught three interceptions, returning two for touchdowns. He also scored on a 31-yard blocked punt return. Clements also returned 14 kicks for 419 yards and a touchdown. He was named 1st team All-Conference Colonia Athletic Association (CAA) and 1st team All-New England. He also was a 2008 Sporting News All-American honorable mention.
From 2005-07 Clements played 36 games as cornerback, totaling 214 tackles (127 solo), 7 tackles for loss and 5 interceptions. He was named 2nd team All-Conference CAA as a junior. Clements redshirted as a freshman in 2004.