HENDERSON, Nev. – Grammy Award-winning artist T.I. will take the Allegiant Stadium mainstage at halftime on Sunday afternoon, in a celebration of hip-hop's 50th anniversary, when the Las Vegas Raiders host the New England Patriots at Allegiant Stadium.
Clifford Joseph Harris Jr., known by his stage name T.I., has sold over 10 million albums in the U.S. alone and remains an influential figure in the world of music and entertainment. He is the founding executive of Grand Hustle Music Group and the owner of two successful urban clothing brands, Akoo and Hustle Gang. In 2016, T.I. became an artist-owner of the global streaming service, TIDAL, alongside Jay-Z, Beyoncé, Rihanna and others.
Aside from his contributions in entertainment including 11 hit albums, multiple Grammys, Billboard BET and American Music Awards, countless blockbuster movies and top-rated television shows, he has been working on finishing his upcoming album, which will mark the 12th studio album of his career.
World famous drummer and percussionist Sheila E. will perform the National Anthem prior to kickoff of this Sunday's game. Guided by the forces of family, faith and music, Sheila E. has made a name for herself as one of the most talented musical icons over the decades.
Born into a musical family, Sheila Escovedo has been driven by an inner rhythm her entire life. As a young girl, she was immersed in the diverse music scenes of the Bay Area — influenced and inspired by her percussionist father Pete Escovedo; musical uncles Coke Escovedo, Alejandro Escovedo, Mario Escovedo and Javier Escovedo; and godfather Tito Puente.
The Raiders House Band returns for their third year of entertaining the Raider Nation. This All-Star ensemble is an exciting, innovative and dynamic 19-piece orchestra led by David Perrico's powerful trumpet and stunning vocalists, featuring an all-female acoustic string section. The house band is comprised of world-class Las Vegas musicians who have performed with the likes of superstar entertainers Celine Dion, Santana, Beyonce, Rod Stewart, Andrea Bocelli, Shania Twain, and Diana Ross.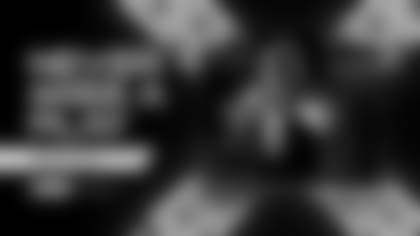 Raiders + Allegiant Stadium App
Download our official Raiders + Allegiant Stadium app for team & stadium modes, content, alerts and manage your tickets.