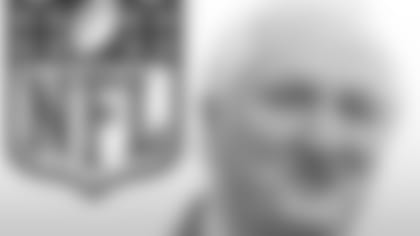 In memory of Al Davis, football expert Gil Brandt chooses his top 10 favorite Al Davis quotes, accumulated throughout Mr. Davis' tenure as head coach, general manager, managing general partner and owner of the Raiders and as AFL commissioner.
A close friend of Mr. Davis, Brandt was involved in player personnel for the Dallas Cowboys from 1960 to 1988. One of the creators of the NFL Scouting Combine and one of the first to look outside the U.S. for talent, Brandt is an extremely influential figure in American football. Today Brandt is a senior analyst for NFL.com, and a broadcast regular on Sirius NFL Radio Network on shows such as Late Hits.
As head coach, general manager, and owner, Al Davis greatly shaped and defined the Raiders organization and inspired a passionate Raider nation of loyal fans.  These quotes truly capture the spirit of the Raiders and their "Commitment to Excellence."
"Once a Raider, always a Raider."
*3. *"The fire that burns brightest in the Raiders organization is the will to win."
"Wake up Carolee, the plane is waiting for us, we have to get to the game."
"We would rather be feared than respected."
6.  "I have never forgiven myself…that I might have made a mistake."
"No one could have brought in more personnel than we have to build a football team."**
*8. *"If it weren't for a new rule that came into being, we'd have played three years in a row in the championship game."
"Why should I talk to you? I don't know where you're from."
"I saw greatness in John and he lived up to it. I also saw a tremendous competitor who loved to win. John is a standard bearer, someone that players, coaches, fans and the Raider Nation can all look up to. One of his great virtues, the fire that burned brightest in him, was his love and passion for football, which was seldom ever equaled."