Raiderville, an immensely popular pregame tailgate party that made its debut in 2009, returns in 2010.
Raiderville officially re-opened September 19, as the Raiders defeated the St. Louis Rams at the Oakland-Alameda County Coliseum. The venue will be open this Sunday as the Raiders battle the Houston Texans.
Raiderville, presented by the Raiders official beer, Bud light, is located in Parking Lot B and is free to the general public. Raiderville features the Bud Light bar with a host of flat screen televisions, a live remote with the Raiders' Flagship Radio Station LIVE 105 (105.3 KITS-FM), and the popular station's air personality No Name. *
| | |
| --- | --- |
| Time | Activity |
| 8:30 a.m. | Raiderville opens |
| 9:00 - 9:30 a.m. | Gladiators of Rock |
| 9:40 - 10:30 a.m. | En Vivo Band |
| 10:00 a.m. - 11:00 a.m. | Cliff Branch and Art Thoms autograph session |
| 10:45 a.m. - 11:30 a.m. | Ballet Folklorico Los Laureles |
| 11:30 a.m. - Noon | Legends Show, hosted by Comcast SportsNet's Jim Kozimor |
| 11:30 - Noon | Raiderette Autograph Session |
| Noon - 12:30 p.m. | Mariachi Mi Tierra Linda |
| 12:30 p.m. | Raiderville closes |
*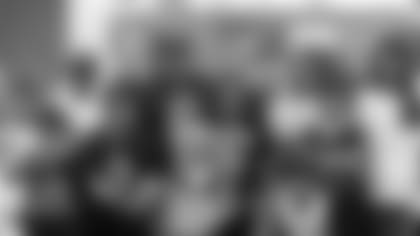 "Raiderville is a fantastic tailgating experience that introduces the Raider Nation to some outstanding brands in the market," Robert Kinnard, Raiders Marketing, said. "Raiderville will be open throughout the regular season at every Raiders home game."
Fans who visit Raiderville can also watch early NFL games on two giant nine-foot LED screens, and meet and obtain autographs from Raider Legends and Raiderettes, Football's Fabulous Females. Raiderville will also have its own exclusive list of tasty foods—tri-tip sandwiches, pretzels, kettle corn, cotton candy, and much more.
An exciting new addition to Raiderville in 2010 will be a Family Zone, where youngsters will have the opportunity to participate in arts and crafts, play video games, and participate in inflatable attractions and obstacle courses.
Raiderville is located on the South side of the Coliseum, in Parking Lot B, and will be open from 8:30 a.m. to 12:30 p.m.