We have some special performances and ceremonies planned in and around Sunday's game between the Oakland Raiders and the Tennessee Titans.
The United States Air Force Band of the Golden West Ceremonial Marching Band from Travis AFB, Calif., participates in official military ceremonies, military and civilian parades, and patriotic events for the general public. Its stirring renditions of military and patriotic music, as well as traditional marches, complements its impressive precision marching style. Among its many appearances the band's recent highlights include patriotic game openings for the San Francisco Giants and Oakland Athletics, as well as leading the Pasadena Tournament of Roses Parade - an honor accorded them three times and viewed worldwide by millions in January of 2003, in 2000, ushering in the new millennium, and in January 1997, marking the beginning of the United States Air Force's 50th anniversary year.  The ceremonial band is under the command of Captain Jason Plosch and under the direction of Drum Major Master Sergeant Ryan Miles.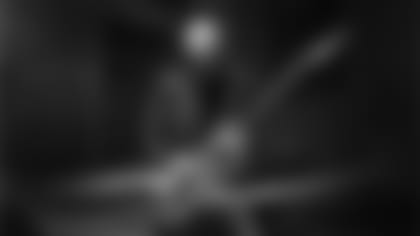 Joe Satriani has been a worldwide guitar hero since his 1987 breakthrough album, Surfing with the Alien. Over 10-million albums and CDs later, in addition to 14 Grammy nominations and numerous accolades, Satriani continues to push the envelope of modern rock guitar playing.
Army Staff Sgt. Ty Michael Carter is the second soldier to receive the nation's highest military award, the Medal of Honor, for extraordinary gallantry and selfless actions during the Oct. 3, 2009, Battle of Kamdesh Outpost Keating in Afghanistan. During his military career, Staff Sgt. Carter has received countless distinguished honors including the Purple Heart. He is also authorized to wear the Valorous Unit Award and the Meritorious Unit Commendation.
Staff Sgt. Carter is one of two Medal of Honor recipients in any branch of service still on active duty.
Sunday marks the Third Annual Raiders Dance performance during which approximately 200 students from local dance studios perform alongside the Raiderettes – Football's Fabulous Females - during halftime. With only four hours to rehearse, these dancers quickly learn new routines, giving them the true game day experience of a professional cheerleader! Sunday's performance is presented by the California National Guard.