For a total of 100 days, we'll take a look at the men who have played for the Raiders jersey number by jersey number. This series will highlight some of the greatest players in NFL history. In some cases, the player and jersey number are synonymous. In other cases, the jersey number represents sustained greatness at a particular position. Some players are superstitious about their jersey number. Whatever the case may be, jersey numbers are an important part of the fabric of professional football.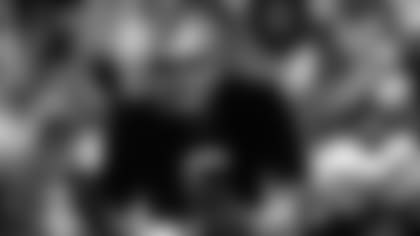 Only five players have worn jersey No. 6 in Raiders history, two of those five temporarily, and one who really made it his own.
George Jakowenko – K – 1974
Jakowenko was active for six games in 1974 and served as a kickoff specialist. He did not attempt any field goals or extra points. Hall of Famer George Blanda was th Raiders primary placekicker in 1974. Jakowenko went on to play the 1976 season with the Buffalo Bills.
Nedney joined the Raiders for the last three games of the 1999 season and replaced Michael Husted. He made 5 of 7 field goal attempts and 13 of 13 extra point attempts. He is best remembered for the game-winning kick in overtime of the 1999 season finale against the Kansas City Chiefs at Arrowhead Stadium that knocked the Chiefs out of playoff contention.
Marc Wilson – QB – 1980-87
Wilson (pictured) was selected in the first round of the 1980 NFL Draft. He played in 96 games with 50 starts. He completed 871 of 1,666 pass attempts for 11,760 yards, 77 TDs and 86 INTs. He finished his time in Silver and Black as the 5th leading passer in Raiders history. He played the last two years of his career with the New England Patriots.
Jeff Gossett – P – 1988-90
Gossett played for the Raiders from 1988-96, but wore No. 6 from 1988-90 before switching to No. 7. His 26,747 punting yards rank 3rd all-time in Raiders history.  We'll have more on Gossett when we get to No. 7.
Terrelle Pryor – QB – 2011-2012
Pryor, who was acquired with a 3rd round pick in the 2011 supplemental draft, was initially assigned No. 6. He appeared in 4 games with 1 start, and completed 14 of 30 pass attempts for 155 yards, 2 TDs and 1 INT in that number. He switched to No. 2 in the middle of the 2013 preseason. You can find more on Pryor in the jersey No. 2 entry.