For a total of 100 days, we'll take a look at the men who have played for the Raiders jersey number by jersey number. This series will highlight some of the greatest players in NFL history. In some cases, the player and jersey number are synonymous. In other cases, the jersey number represents sustained greatness at a particular position. Some players are superstitious about their jersey number. Whatever the case may be, jersey numbers are an important part of the fabric of professional football.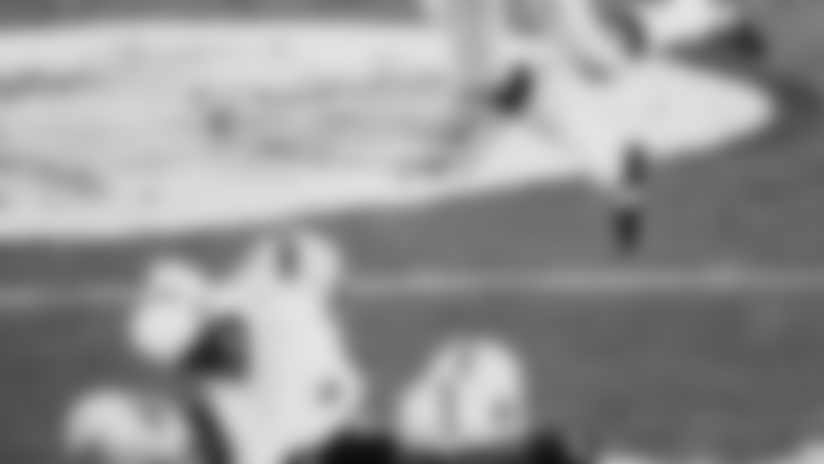 No. 8 has not been a popular number for the Raiders. Perhaps that's because the player most famous for wearing it is a tough act to follow. Only six players have suited up in this number in Raiders history.
The first player to wear this number wore it best. The incomparable Ray Guy punted 1,049 times during his illustrious career for 44,493 yards (2nd in team history) for an average of 42.5 yards per punt. He perfected the "coffin corner" punt and won three Super Bowls with the Silver and Black. He even served as the emergency quarterback at times. He once hit the scoreboard in the New Orleans Superdome during the Pro Bowl. Guy became the first punter inducted into the Pro Football Hall of Fame last year. Marques Tuiasosopo – QB – 2001-06, 2008
Tuiasosopo was selected in the 2nd round of the 2001 NFL Draft out of the University of Washington. He saw action in 13 games with 2 starts and completed 49 of 90 pass attempts for  554 yards, 2 TDs and 7 INTs in 2 tours of duty with the Raiders.
Daunte Culpepper – QB – 2007
Culpepper joined the Raiders as a free agent in 2007 after 7 seasons in Minnesota and 1 in Miami. He saw action in 8 games with 7 starts and completed 108 of 186 pass attempts for 1,331 yards, 5 TDs and 5 INTs. He finished his career with 2 seasons in Detroit.
Jason Campbell - QB - 2010-11
Campbell appeared in 19 games with 18 starts after being acquired from Washington in a draft day trade. He completed 294 of 494 pass attempts for 3,557 yards, 19 TDs and 12 INTs.
Selected in the 4th round of the 2013 NFL Draft out of Arkansas, Wilson was active for one game as a backup. He spent time on the practice squad and was signed by the Tennessee Titans.
Matt Schaub - QB - 2014-present
Acquired via a trade with the Houston Texans in March 2014, Schaub appeared in 11 games in 2014, primarily as the holder for placekicks. He completed 5 of 10 pass attempts for 57 yards and 2 INTs.