| | |
| --- | --- |
| | More 1st Looks |
| | |
The Raiders will face the Chiefs in Kansas City in Week 8 and will host their division rival in Week 15. The Chiefs hold a slim margin in the all-time regular season series 53-48-2 but the Raiders have won three of the last five matchups. The two teams first met when the Chiefs were known as the Dallas Texans in 1960 and have continued the heated rivalry for over half a century.
Week 8 – Sunday, October 28 | 1:05 p.m. PT 
Week 15 – Sunday, December 16 | 1:25 p.m. PT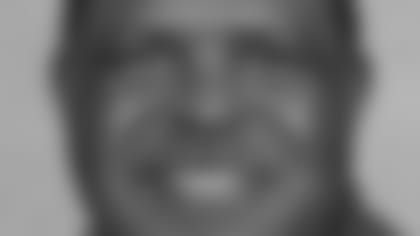 The Chiefs are coached by Romeo Crennel who will begin his first full season as Kansas City's head coach. Crennel was the Chiefs defensive coordinator for the previous two seasons before stepping in as head coach 13 games into the 2011 season. The team finished the last three games 2-1. Prior to the Chiefs, Crennel spent four years as the Cleveland Browns head coach. He was the defensive coordinator for the New England Patriots for four seasons, where he won three Super Bowls. From 1997-99, Crennel served as the defensive line coach with the New York Jets and defensive line coach from 1993-96 with New England. He began coaching in the NFL with the New York Giants and remained with the team for 12 years (1981-92). He coached the defensive line (1990-92), special teams (1983-89) and special teams/defensive assistant coach (1981-82).
The Raiders beat the Chiefs in Kansas City 16-13 in overtime on Saturday, December 24 (Week 16) of the 2011 season. The game was highlighted by two blocked field goals by DT Richard Seymour, one as the game headed to halftime and one as the clock expired to send the game to overtime. WR Denarius Moore caught four passes for 94 yards and a TD and WR Darrius Heyward-Bey added four catches for 70 yards, one to set up the game-winning overtime field goal by K Sebastian Janikowski. Safety Matt Giordano led the team with nine tackles and one interception.
The Raiders were shut out 28-0 at home against the Chiefs in 2011 Week 7 action. CB DeMarcus Van Dyke recorded an interception and WR Darrius Heyward-Bey totaled 89 receiving yards.
![](http://www.pntra.com/t/R0BKRklFSkBKTERGSEBISEtERw)
The Silver and Black won both 2010 match ups with the Chiefs, finishing with a 31-10 victory in Week 17 in Kansas City. RB Michael Bush rushed 25 times for 137 yards and a TD, WR Jacoby Ford caught two passes for 22 yards and a TD, and the Raiders defense recorded 7 sacks and two interceptions.
The Raiders hosted the Chiefs on Sunday, November 11 and beat Kansas City 23-20. WR Jacoby Ford became the second player in NFL history to have at least 140 receiving yards and 150 kick return yards in a game. Ford had six receptions for 148 yards, one to set up the game-tying field goal and the other to set up the game-winning kick. He added a 94-yard kickoff return for a TD to start the second half and finished 158 total return yards. Offensive tackle Khalif Barnes recorded his first-career touchdown on a two-yard pass in the end zone.
On Sunday, November 15, 2009, the Raiders lost to the Chiefs 16-10 at home. SS Tyvon Branch recorded eight tackles and DE Matt Shaughnessy added four tackles and a sack.
The Silver and Black will face former CB Stanford Routt, the Raiders second round draft pick in the 2005 NFL Draft.
The team will also match up against former TE Kevin Boss.
LB Rolando McClain played on the Alabama defense with Chiefs DB Javier Arenas.
RB Darren McFadden and Chiefs RB Peyton Hillis teamed up at Arkansas in the backfield with Hillis primarily blocking for McFadden.
WR Eddie McGee will see former Illinois teammates OL Jeff Allen and Jon Asamoah.
TE Brandon Myers played at Iowa with C Rob Bruggeman, TE Tony Moeaki and QB Ricky Stanzi.
WR Rod Streater will see former Temple teammate, Chiefs TE Steve Maneri.
FS Michael Huff played at the University of Texas with RB Jamaal Charles and LB Derrick Johnson.
Chiefs 2012 Draft Class
Round
Pos
Name
School
1
DT
Dontari Poe
Memphis
2
T
Jeff Allen
Illinois
3
T
Donald Stephenson
Oklahoma
4
WR
Devon Wylie
Fresno State
5
CB
DeQuan Menzie
Alabama
6
RB
Cyrus Gray
Texas A&M
7
DT
Jerome Long
San Diego State
7
WR
Junior Hemingway
Michigan
RB Peyton Hillis (Browns 2010-11, Broncos 2008-09), TE Kevin Boss (Raiders 2011, Giants 2007-10), CB Stanford Routt (Raiders), T Eric Winston (Texans), QB Brady Quinn (Browns, Broncos), LB Leon Williams (Cowboys 2010, Browns 2006-08), TE Martin Rucker (Jaguars 2011, Cowboys 2010-11, Browns 2008), S Abram Elam (Cowboys 2011, Browns 2009-10, Jets 2007-09, Cowboys 2006)
We continue the series with a look at the Tampa Bay Buccaneers, Friday, July 13.