| | |
| --- | --- |
| | More 1st Looks |
| | |
The Raiders will host the Pittsburgh Steelers at the Coliseum in Week 3 regular season action. The two teams first met in 1970 and will face each other for the 20th time. The Raiders currently hold the edge with 20 wins and 19 losses. The Raiders have also faced Pittsburgh and won twice in AFC Divisional Playoff games (1973 and 1983).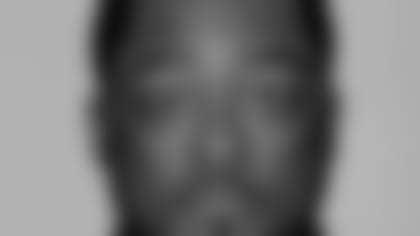 Coach and record**: Mike Tomlin is entering his sixth season as Steelers head coach. In his first five seasons, Tomlin led the Steelers to an overall regular season record of 55-25 and four playoff appearances. His second season as head coach, the Steelers won Super Bowl XLIII. After missing the playoffs in 2009, they made it all the way to Super Bowl XLV, where they lost to the Green Bay Packers. Prior to his head coaching position, Tomlin was the defensive coordinator for the Minnesota Vikings (2006), the defensive backs coach with the Tampa Bay Buccaneers (2001-05), and the defensive backs coach at the University of Cincinnati (1999-00). Tomlin's football career began at William and Mary, where he was a starting wide receiver.
The Raiders and Steelers last met in 2010 at Heinz Field in Week 11. The Raiders offense struggled and Oakland fell to Pittsburgh 35-3. DE Lamarr Houston recorded five tackles and one sack and FS Michael Huff, DT Tommy Kelly, DE Matt Shaughnessy and S Mike Mitchell each added three tackles.
In 2009, the Raiders traveled to Pittsburgh and beat the Steelers 27-24, scoring 21 points in the 4th quarter, during Week 13. Returning to his hometown, QB Bruce Gradkowski threw for 308 yards and three TDs. WR Louis Murphy caught four passes for 128 yards and two TDs, including a 75-yarder. FS Michael Huff and SS Tyvon Branch each recorded six tackles to lead the team.
![](http://www.pntra.com/t/R0BKRklFSkBKTERGSEBISEtERw) The Raiders hosted the Steelers in a Week 8 matchup in 2006. The Silver and Black won by a 20-13 score, led by the Raiders defense who recorded four interceptions, two of which were returned for touchdowns.
The Raiders opened their 2004 season at Heinz Field on September 12 and lost 24-21. QB Rich Gannon went 20 for 37 for 305 yards and two TDs and WR Doug Gabriel had three catches for 81 yards and a TD. In Week 14 of the 2003 season, the Silver and Black traveled to Pittsburgh and lost to the Steelers 27-7. RB Tyrone Wheatley rushed 13 times for 65 yards and a TD and LB Eric Barton led the defense with nine solo tackles.
The Raiders will face former Kansas City Chiefs head coach Todd Haley who is now the Steelers offensive coordinator.
The Raiders will face their 2010 5th round draft choice, CB Walter McFadden.
WR Louis Murphy will see former Florida teammates T Marcus Gilbert, LB Brandon Hicks, C Maurkice Pouncey and RB Chris Rainey.
QB Terrelle Pryor played at Ohio State with T Mike Adams and DE Cameron Heyward.
DE Matt Shaughnessy and safety Aaron Henry played at Wisconsin with WR David Gilreath.
Steelers 2012 Draft Class
Round
Pos
Name
School
1
G
David DeCastro
Stanford
2
T
Mike Adams
Ohio State
3
LB
Sean Spence
Miami
4
DT
Alameda Ta'amu
Washington
5
RB
Chris Rainey
Florida
7
WR
Toney Clemons
Colorado
7
TE
David Paulson
Oregon
7
CB
Terrance Frederick
Texas A&M
7
T
Kelvin Beachum
SMU
Steelers Key Acquisitions:
TE Leonard Pope (Chiefs), C Matt Katula (Vikings 2011, Patriots 2010, Ravens 2005-09), LB Brandon Johnson (Bengals 2008-11, Cardinals 2006-07)
Raiders vs Steelers, Sunday, September 23, O.co Coliseum, CBS, 1:25 p.m. PT.
We continue the series with a look at the Raiders fourth regular season opponent, the Denver Broncos Wednesday, July 4, and the Atlanta Falcons Friday, July 6.