Becoming a professional football player in the NFL is no easy task, and it's an accomplishment that takes years of hard work. There is no shortage of players who leave college early to achieve their dream of playing in the league, but it takes dedication to go back to college and get your degree, which a few members of the Oakland Raiders have done.
Over the past two weeks, five members of the Silver and Black have graduated from college; let's take a look.
First up was the trio of Raiders the first weekend of May; wide receiver Amari Cooper, offensive guard Gabe Jackson, and kicker Eddy Piñero walked - and graduated - from their respective colleges.
Before being drafted by the Raiders in 2015 with the No. 4 overall pick, Cooper played three seasons at the University of Alabama totaling 228 receptions, 3,463 receiving yards, 31 touchdowns, and two National Championships. It was a special day for Cooper, as his former head coach, Nick Saban, was in attendance for his graduation ceremony.
Jackson played with former Mississippi State Bulldog Dak Prescott for a couple years, and was a key member of the offensive line for four years.
As mentioned previously, Cooper wasn't the only one to walk in his cap and gown this weekend, as rookie kicker Eddy Piñero received his diploma from the University of Florida.
UPDATE: The graduation vibes kept rolling this weekend as well, as both Bruce Irvin and Jylan Ware also walked across the stage and got their diplomas.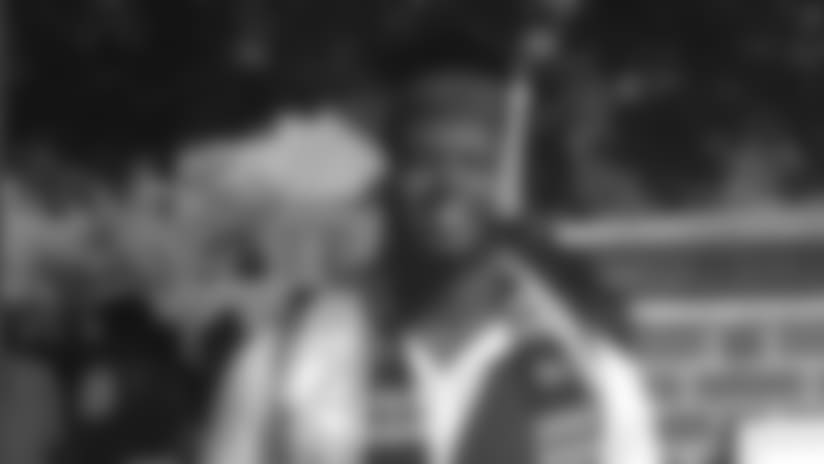 Congratulations to all the Raiders graduates, and their families, on achieving this impressive goal.