Well not just yet, as the Raiders are still about a month away from reporting to training camp in Napa, but each day we inch closer and closer to the team putting the pads back on and getting back to work.
As long as the wait seems, Raiders' fans aren't the only ones waiting for the return of their favorite pastime.
Winter is coming…at least on Game of Thrones, the popular HBO series set in the Seven Kingdoms of Westeros that just wrapped up its fourth season. Fans of the show, like the fans of the Silver and Black, must now play the waiting game.
We have a few Raiders who are avid viewers of the show, which got us thinking; which current Raiders embody the characteristics of the dynamic characters fighting for control of the Iron Throne?
To find out the answer to our query we brought in our resident Game of Thrones experts: WR Brice Butler, RB Latavius Murray and S Shelton Johnson to find out their analysis of who would fill the roles in the Seven Kingdoms.
---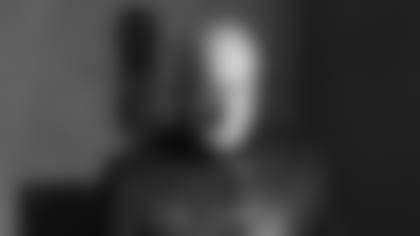 WHO WOULD BE TYWIN LANNISTER?
Shelton Johnson says Charles Woodson:"Probably on the defensive side, I'd have to say Wood [Charles Woodson]. Wood is like the head coach of the players. Everything that Wood says, goes. Nobody questions that."
---
*Brice Butler says himself: *"That's my guy right there. That's my favorite character. You can say that's me. The only reason why I say that is because he's very tactical when it comes to sword fighting. He puts a lot of time into it. And he went out beyond his oath for a girl. I'm married, but that sounds like something that if I was a kid and I didn't have anybody, I would do something like that."
Shelton Johnson says himself:""I'm going to say that's me. I'm that guy. I'm kind of behind the scenes… I like Jon Snow, he's my favorite character."
---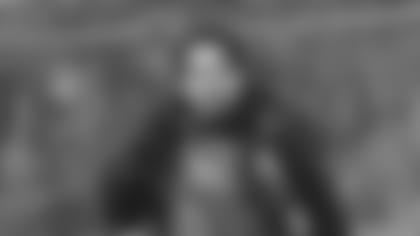 Johnson says Tarell Brown: "I'd probably say Tarell [Brown]. He's a guy that's been around a while and is a good leader that can take over. He has [lots of] years of experience, and he's a great leader."
---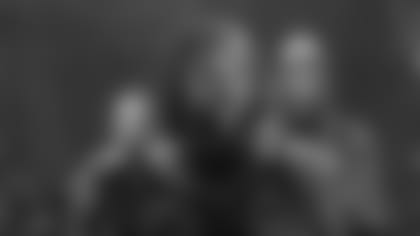 Johnson says Justin Tuck:"I would probably say [Justin] Tuck, just because of the fact that he strikes fear. He's somebody that everybody on the other team is supposed to fear. He's our source of power in that sense."
---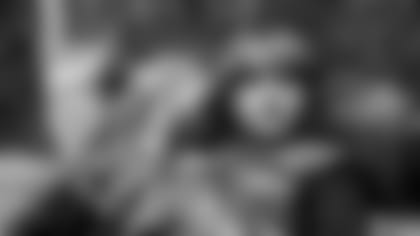 WHO WOULD BE BRANDON STARK?
Latavius Murray says Khalil Mack:"Bran? Bran is the future, so Khalil Mack. He's the future."
---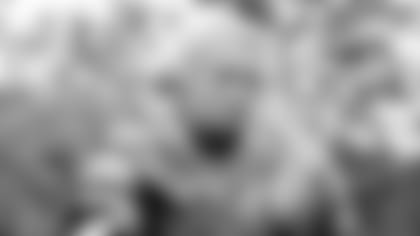 WHO WOULD BE BRIENNE OF TARTH?
Murray says Stefen Wisniewski:"I would give that to Wiz [Stefen Wisniewski]. Wiz is always accountable. You can always count on Wiz, and you can always count on Brienne of Tarth too."
Johnson says Stefen Wisniewski:"Let's say Wiz [Stefen Wisniewski]; he's always accountable. He's accountable and he's always there when you need him. He's probably one of the most honorable people on the team. He's an honorable man."
---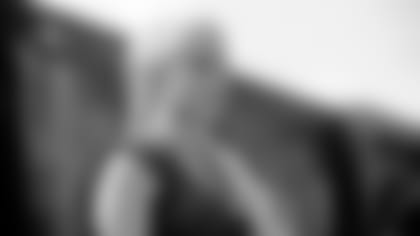 Who would they support in the battle for the Iron Throne?
Butler:"Khaleesi. I would do whatever she told me to do. For sure it would be Khaleesi."
Johnson:"I'd probably have to say Khaleesi. She seems like she's the most genuine person."
Murray:"Khaleesi. She has dragons. Even though they're turning, she's the Mother of Dragons and she doesn't believe in slaves and she's good to her people."
---
And finally, which current Raider would have the most success on the show?
Johnson: "Antonio Smith. He's already a ninja so he's already good with swords. He's already well learned in swordsmanship."