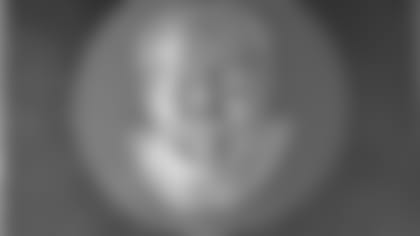 Former Oakland Raiders tight end and Super Bowl XV-champion Raymond Chester was enshrined in the Bay Area Sports Hall of Fame (BASHOF) during an induction ceremony Monday evening at the Westin St. Francis hotel in San Francisco.
The Raiders originally selected Chester in the first round of the 1970 NFL Draft out of Morgan State. He served two tours with the Silver and Black (1970-72, 1978-81) and caught 216 passes for 2,891 yards and 37 touchdowns. 
Chester was selected to four Pro Bowls and played in and started seven playoff games as a Raider including the team's 27-10 win over the Philadelphia Eagles in Super Bowl XV. The Maryland-native is the 19th Raider inducted into the BASHOF. Chester also played five seasons with the then- Baltimore Colts.
About the Bay Area Sports Hall of Fame:
The Bay Area Sports Hall of Fame was founded in 1979 with the dual goals of honoring the area's great athletes and helping at risk kids play sports. Over the past 7 years, BASHOF has inducted 160 sports legends into the Hall of Fame, while providing nearly $4 million in support to over 600 Bay Area youth sports organizations, helping thousands of kids play sports.