Raiders quarterback Jim Plunkett took control of the offense after starter Dan Pastorini broke his leg in Week 5 of the 1980 NFL season. The former No.1 overall selection who joined the Raiders as a free agent after playing for the New England Patriots and San Francisco 49ers led the Raiders to an 11-5 record and a Wild Card berth. After winning four postseason games, Plunkett, the San Jose native who won the Heisman Trophy as a senior at Stanford, was named the Most Valuable Player of Super Bowl XV as the Raiders defeated the Philadelphia Eagles 27-10, becoming the first Wild Card team in NFL history to win a Super Bowl title.
It was an exciting time for me, I started the season as the backup to Dan Pastorini. He broke his leg and I took over and I was quite nervous. When I took over in the game he got hurt versus Kansas City, I didn't perform very well. I was nervous about my start the following week against a very good San Diego Chargers team. I felt that if I didn't go out there and perform in that game, as a starter, I thought my career might have been over. However, things worked out well, I played well and we went on to win six out of the next seven games. Things were really rolling for me and our football team. We went from scoring a little over 13 points per game to about 26 points per game when I took over.
Raiders Head Coach Tom Flores, having been a quarterback himself for many years, understood the situations a quarterback gets into. He was very helpful in so many ways, mentally preparing me each and every week, what to do on the football field, what my reads were, getting me grooved into what I was supposed to do when I was out there. Obviously, being me, I ad-libbed quite a bit sometimes. He would get on me for that sometimes but if it worked out he wouldn't say a word. He was happy that it usually did work out. He understood the positon of quarterback extremely well and what I was going through trying to make a comeback after 10 years in the league. I am very grateful to Tom for all the help that he gave me and for his friendship.
We were very good at the skill positions. Wide receiver Bob Chandler had the greatest hands in the league during that era as far as I'm concerned. Raymond Chester was a tremendous tight end, both blocking and catching the football. He was also a great team leader and those are the things you need to be successful. Wide receiver Cliff Branch was obviously our big-play guy game after game and he performed very well. Running back Kenny King was a great addition and once he got going straight up the field there was no catching him. Mark van Eeghen was there, the true and trusted fullback for the Raiders. Mark was not a big yardage guy but a guy who never missed an assignment.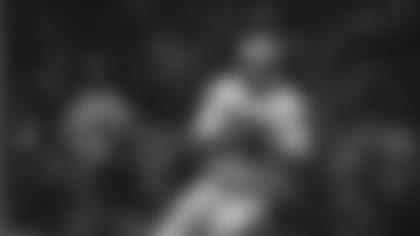 It was my first time in the playoffs so I suppose it was daunting. We started at home with the Houston Oilers and Kenny Stabler, Earl Campbell and company, and we knocked them off. The following week we had to go to a frozen field in Cleveland and we escaped with a 14-12 victory. Then we had to play San Diego, who we split with in the regular season and they had a high-powered offense with Dan Fouts and company. It was a challenge. We got off to a big lead, and then all of a sudden it's a 34-27 ballgame with almost seven minutes left to play. We were able to maintain possession of the ball in the last seven minutes and didn't give it back to Fouts and company. That preserved the victory for us. Going on to play Philadelphia in the Super Bowl, a team that beat us 10-7 on a cold, windy morning in Philly earlier that year during the regular season, we got our revenge. Defensively, we stuffed them pretty good. Offensively, we were able to come up with big plays during the course of the game to help beat the Eagles and win the Super Bowl.
It was also great to play on a team that had a good defense. When I was with New England and San Francisco, we literally had to outscore the opponents because the defenses weren't that strong in those years. It was a great addition to have a good defense and special teams, to get you the ball back in good field position, as it made my job easier. Now it's a shorter field to get into the end zone. It's a tremendous advantage for the offense when you get good field position. That happened on so many occasions and that helped us win a lot of ballgames.
Early in my NFL career, I had struggled. I was with New England for five years, San Francisco for two, not too many winning seasons in those seven years, and sat on the bench for two plus years behind Stabler and then Pastorini with the Raiders. It was hard for me to keep my head in the game, maybe my career was over. It was a tremendous thrill and satisfaction after taking over the team in '80 and leading them to a Super Bowl victory. I was very proud of that fact.