Columnist and 95.7 The Game personality John Lund concludes his position-by-position look at the top players available in the 2014 NFL Draft with the safeties.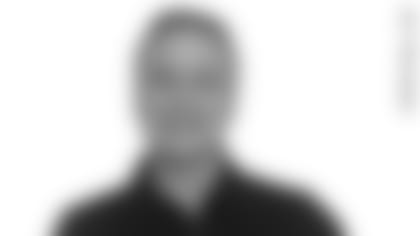 Another position the Raiders could look to address in the early to mid rounds of the 2014 NFL Draft. Strong safety Tyvon Branch will return next season after missing all but two games due to injury in 2013. Free safety Charles Woodson returned to the Silver and Black last season and posted a solid year, but he's a free agent and will be 38 when the new season starts. Veteran safety Usama Young is also a free agent.
The safety position has changed in recent years and while a thumper who is an intimidator and run supporter on the back end is still nice, the preferred safety now needs more range to keep up with the passing game.
Here are my 2014 NFL draft safety rankings:
1. Ha Ha Clinton-Dix - Alabama - 6'1" – 208 pounds: Free safety. Ran a 4.58 40 at the Combine. 51 tackles and two interceptions in 2013. The safety with the most range and best ball skills in the 2014 NFL Draft. Long arms, long frame. Is not afraid to hit and support in the run game. Played in an NFL style defense and should be a plug and play free safety.
Where he'll likely go: First round. Is not the hitter that Calvin Pryor is, but has better range at free safety, which is what the Raiders need. Played at Alabama so he could play right away.
2. Calvin Pryor -- Louisville - 5'11" – 207 pounds: Free safety. Ran a 4.58 40 at the Combine with 18 reps on the bench. 71 tackles and three interceptions in 2013. A scout told me this is the best safety in the draft if he can control himself in the NFL. In an era where players are routinely fined for the "woo" hits, Pryor may have to dial things back to avoid hits to the wallet. He's aggressive, hard hitting and intimidating. Can play center field, not sure if he's a guy who can consistently cover NFL tight ends in man.
Where he'll likely go: First to second round. He's closer to the first round, but teams have to be sure he can play aggressively without getting penalties. Fits the Raiders persona, but would have to compliment Branch, who has a similar style of play.
3. Jimmie Ward - Northern Illinois - 5'11" – 193 pounds: Strong or free safety. Did not run at the Combine. Very productive in 2013 with a team leading 92 tackles, seven interceptions and 10 pass break ups. Size is an issue; he's not very big or strong but he makes plays and stands out on tape. Always around the ball, had 11 career interceptions. Is versatile, played both safety positions and some in slot as well.
Where he'll likely go: Second to fourth round. I'm told some teams really like him, others have questions. I like what I saw and think he could fit as a free safety who could also help on special teams for the Raiders.
4. Deone Bucannon - Washington State - 6'1" - 211: Strong safety. Was near or at the top in all on field drills for safeties at the Combine. Ran a 4.49 40-yard dash with 19 reps on the bench. Ultra productive in college with 114 tackles and six interceptions in 2013, had 15 picks in his career. Against the run, explodes into ball carries, hard hitter. Definitely more of a traditional in the box safety who may struggle some if asked to play deep. Could be good in the right scheme. Can play special teams.
Where he'll likely go: Second or third round. He's a physical, intimidating, downhill safety who was very productive in the Pac-12. If he can show enough coverage skills in addition to his thump, he could be good.
5. LaMarcus Joyner - Florida State - 5'8" – 194 pounds: Ran a 4.55 40yard dash with 14 reps on the bench at the Combine. 69 tackles, 5.5 sacks and two interceptions in 2013. Yes, he's only 5'8" and that is a problem for some teams, but he plays and hits much bigger. Aggressive playmaker who played both corner and safety for Florida State. Can also return kicks and be a core special teamer. Some teams may not know where to play him, but if you watch him, he makes plays, blitzes and hits. He's not likely an every down outside corner, but if a team figures out how to use him at safety, in the slot and on special teams, he'll contribute.
Where he'll likely go: Third to fourth round. Teams will be scared off by his size and may wonder later why they didn't take him. Just makes plays.
Antone Exum - Virginia Tech - 6' – 213 pounds: Ran a 4.59 40-yard dash with 17 reps on the bench at the Combine. Exum is a forgotten man after a 2013 campaign where he suffered a torn ACL in his right knee while playing in a pickup basketball game and when he returned late in the season, he suffered a sprained ankle. Played safety and corner in college and is a strong gunner on special teams. Solidly built corner/safety with a good size-speed ratio who has some man skills, but likely fits as center fielder who made a lot of plays when healthy in college.
Where he'll likely go: Fourth to fifth round. Would make a solid mid-round pick for the Raiders to develop as a free safety and special teamer.
The opinions, analysis and/or speculation expressed in John Lund's Wheel Route column represent those of John Lund, and unless quoted or clearly labeled as such, do not represent the opinions or policies of the Oakland Raiders organization, front office staff, coaches and executives. The author's views are formulated independently from any inside knowledge and/or conversations with Raiders officials, including the coaches and scouts, unless otherwise noted.