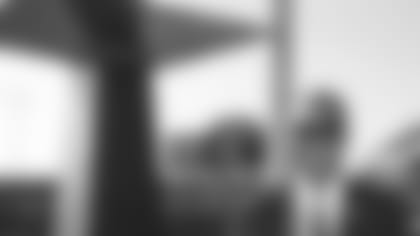 This past Sunday, former Raiders wide receiver and longtime team executive Morris Bradshaw was afforded the opportunity to light the torch in honor of Al Davis prior to the Raiders preseason matchup with the Arizona Cardinals at O.co Coliseum.
"Lighting the torch was just an incredible experience for me, an awesome moment," Bradshaw said. "I had never experienced a speechless moment in my life…very, very humbling, but also, the coolest thing I have ever done."
Bradshaw was drafted by the Raiders in 1974 out of Ohio State. He played in 104 games from 1974-1981 for the Silver and Black, and caught 84 passes for 1,305 yards and 11 TDs. He was a member of the Raiders Super XI and Super Bowl XV championship squads.
He currently works as Senior Administrator/Director-Alumni Relations.