Rookie Jared Veldheer is slated to start at center for the Oakland Raiders when the Silver and Black take on the Tennessee Titans in the 2010 regular season opener in Nashville this Sunday.
Veldheer, the Raiders' third round draft choice out of Hillsdale College in Michigan, stands 6-8, which puts him eye-to-eye with  Raider Legend, Don  Mosebar.
The Raiders selected Mosebar in the first round of the 1983 NFL Draft out of the University of Southern California. He went on to start at center for the Silver and Black, playing 13 seasons and earning three Pro Bowl appearances  (1986, 1990, and 1991) and an All-Pro nod in 1991. Mosebar's career ended prematurely after suffering a career-ending eye injury in 1995.
Similarities between the young Veldheer and Mosebar go beyond their comparative height. Like Veldheer, Mosebar was drafted after playing offensive tackle at the University of Southern California, where he earned All-American honors as a senior.
The Raider shifted Mosebar from tackle to center to contend with a new style of defense, the Buddy Ryan "46"defense that was introduced and implemented in the early 1980s. Mosebar took over the starting center duties from Dave Dalby, who followed Pro Football Hall of Famer Jim Otto at the all-important pivot position.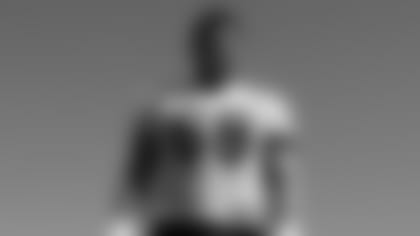 Now Veldheer gets his opportunity to stand shoulder to shoulder and take his place alongside one of the greats in Raiders history.
The Raiders have a rich history of stellar play at the center position. Also, the Raiders blazed the trail when shifting a tall, talented college offensive tackle to productive NFL center.