After spending the past four seasons with the Cincinnati Bengals, Taylor Mays is now back on the West Coast, a place the veteran safety has long held dear.
After growing up in Seattle, Wash., and attending the University of Southern California, Mays was selected in the second round (No. 49 overall) by the San Francisco 49ers in the 2010 NFL Draft.
However, Mays spent just one season in the Bay Area before heading east to Cincinnati, but now he's back in the familiar confines of the West Coast.
"The area of the country makes it more familiar," Mays said when asked about joining the Raiders. "It kind of just was a good feel all the way around, so that kind of made it an easy decision for me."
It also helps that Ken Norton, Jr., who was on the staff at USC when Mays was an All-American, now serves as the defensive coordinator for the Raiders.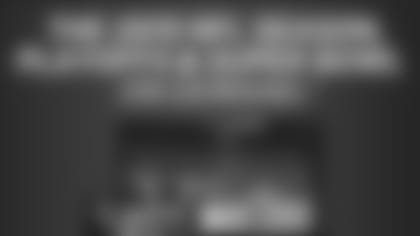 "I think it was having a general understanding of the defense and knowing some of the defensive coaches," Mays said. "That makes it a little more comfortable."
After being waived by the Detroit Lions earlier in the offseason, Mays quickly leapt at the chance to return to the Bay Area when the Raiders came calling.
"It was pretty quick," Mays said. "Obviously when I found out about it, it something that I was excited about."
During his career in Southern California and his time in the NFL, Mays has been heralded as a linebacker in a safety's body – the type of player who likes being down in the box and playing aggressive-type football.
He hopes that type of mentality will serve him well and help earn a roster spot in the last two weeks of the preseason.
"I think it's something I obviously have to work on and just work on being consistent with," Mays said. "It's something I think I can do, but something I'm obviously working towards being able to do well also."
Norton also echoed that sentiment and spoke about what Mays would have to do to earn a spot in Silver and Black.
"Again, it comes down to competition," Norton said. "If Taylor wants to be competitive, if he wants to work, if he wants to strain, if he wants to have passion, if he wants to make plays, then this is the place for him. If not, then it's not the place for him."
Mays is on his fifth NFL team in six seasons, and knows that at this point in his career, opportunities are not to be taken lightly.
He'll have his first opportunity to make a good impression on the coaching staff Sunday night as the Raiders take on the Arizona Cardinals at O.co Coliseum, and the veteran safety is more than ready to get to work.
"I want to see and hope that it will work out and be better this time around, because I like being here," Mays said. "Regardless of the team, you have to work."