The Raiders will be making their first appearance at Lucas Oil Stadium when they open the 2013 regular season this Sunday against the Indianapolis Colts. AP Photo.
The Oakland Raiders open the 2013 season on the road as they travel to Indianapolis to take on the Colts on Sunday, September 8. This will mark the third time in the last four seasons that the Silver and Black have opened away from home. Oakland enters the campaign coming off a preseason in which they finished 1-3, beating Dallas before falling to New Orleans, Chicago and Seattle. Indianapolis finished up their preseason slate at 2-2, beating Cleveland and the New York Giants and losing to Buffalo and Cincinnati. This Sunday will mark the first time in franchise history that the Raiders have played the Colts in the season opener.
The Raiders have reshaped their roster since the end of 2012, replacing nine starters on defense and some on offense. The Raiders brought in proven veterans LB Kevin Burnett, DE Jason Hunter, CB Mike Jenkins, LB Kaluka Maiava, CB Tracy Porter, LB Nick Roach, DT Pat Simsand DT Vance Walkerto bolster the defensive squad. The club also re-signed former Raider Charles Woodson, who played in Oakland for eight seasons from 1998-2005.
Indianapolis is coming off a playoff season in 2012, reaching the postsea­son as a Wild Card after posting at 11-5 record. The Colts return rookie sensation QB Andrew Luckand All-Pro WR Reggie Wayneto an offense that ranked 10th in the NFL in total offense last season. Indianapolis has also added veterans RB Ahmad Bradshaw, T Gosder Cherilusand former Raiders WR Darrius Heyward-Beyto the offense.
Following Sunday's contest, the Raiders will return home to play in their home opener vs. Jacksonville on September 15 at 1:25 p.m. The Colts will travel to Miami to face the Dolphins that same day to kick off the road portion of their schedule.
---
"I like the players we have on this team. I like the way they come to work every day. I like their unselfishness. I like the fact that they want to come out to work every day and they want to try to get better. That's what I like about the 2013 Raiders." --* Raiders Head Coach Dennis Allen*
--- ](http://www.pntrs.com/t/R0BKSkdFREBKTERGSEBISEtERw)Pro Connections
Colts Head Coach Chuck Paganoserved as the Raiders' defensive backs coach for two seasons (2005-06). In 2006, the Raiders led the NFL in pass defense, allow­ing just 150.8 yards per game, and ranked third in total defense, surrendering only 284.8 yards per contest.
Colts WR Darrius Heyward-Beywas the Raiders first-round selection (seventh overall) in the 2009 NFL Draft. Heyward-Bey played four seasons with the Raiders and posted his best season in 2011, recording 64 receptions and 975 receiving yards.
Colts C Samson Satelewas a member of the Raiders from 2009-11.
College Connections Raiders CB Tracy Porterattended Indiana University from 2004-07. During his se­nior year he earned All-Big Ten Conference first-team. He finished his career second in Indiana Hoosiers history with 16 career interceptions and first in interception yards with 413.
Raiders T Menelik Watsonand Colts OLB Bjoern Wernerwere teammates at Florida State in 2012, helping the Seminoles to a 12-2 record and a victory in the Orange Bowl.
Colts QB Andrew Luckattended Stanford University from 2008-11, where he was a two-time Heisman Trophy finalist, the Maxwell Award Winner for the National Col­legiate Player of the Year, the Walter Camp Football Foundation Player of the Year and the Pac-12 Conference Player of the Year following the 2010 and 2011 seasons. Luck was the No. 1 overall pick in the 2012 NFL Draft by the Colts.
Colts offensive coordinator Pep Hamiltonspent the last three seasons at Stan­ford University, his last two as the team's offensive coordinator and quarterbacks coach. At Stanford, Hamilton coached both current Colts QB Andrew Luck and TE Coby Fleener, as well as serve on the same staff as Raiders defensive coordinator Jason Tarver, who was the co-defensive coordinator/inside linebackers coach.
Colts TE Coby Fleenerattended Stanford University from 2008-11, and was named a First Team All-Pac-12 Conference selection in 2011 and a Second Team All- Pac-10 Conference choice by the league's coaches and media in 2010. Fleener was a second round pick in the 2012 NFL draft.
Colts FB Stanley Haviliattended USC from 2006-10, and was earned all Pac-10 honorable mention during his senior season.
Colts C/G Khaled Holmesattended USC from 2008-12, Holmes was the Colts 4th round pick (121st overall) in the 2013 NFL Draft.
There are four Colts players from California: S Delano Howell(Newhall), DE Fili Moala(Buena Park), LS Matt Overton(Tracy), C/G Khaled Holmes(Santa Ana).
---
Remarkably, DB Charles Woodsonhas intercepted at least one pass in each of his first 15 NFL seaons. With a pick in 2013, Woodson will join an elite list of players to intercept a pass in at least 16-consecutive seasons.
On Sunday, the Raiders will start nine different players from last year's defense. The last time a team changed as many players as Oakland will was the 2002 Raiders.
---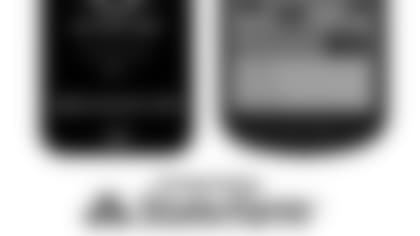 ](http://www.raiders.com/news/article-1/Introducing-the-Raiders-App/6844bdac-fddc-4223-9c82-73d1b7b9f539)
The Colts completed the 2012 campaign with an overall record of 11- 5, which was good enough for second in the AFC South. First-year Head Coach Chuck Paganowas diagnosed with leukemia and was absent from the team from weeks five through 16 and offensive coordinator Bruce Arians served as interim head coach. Rookie QB Andrew Luckled the team to the playoffs in his first season, where they lost to the eventual Super Bowl Champion Baltimore Ravens, 24-9, with Pagano on the sidelines.
Offense:No. 1-overall pick QB Andrew Luck, lived up to the billing in 2012. The rookie from Stanford not only passed for over 4,000 yards in his first NFL sea­son, he proved he had the clutch gene by successfully leading four fourth-quarter comebacks and seven game-winning drives. Luck's favorite target proved to be WR T.Y. Hilton, who snagged seven of Luck's 23 TD passes. RB Vick Ballardled the team in rushing yards with 814 yards on the ground.
Defense:The Indianapolis Colts defense had a successful first season behind the leadership of first-year defensive coordinator Greg Manusky. The team had 32 total sacks on the year with OLB Robert Mathisleading the unit with eight of his own. ILB Jerrell Freemanled the team with 90 tackles and CB Darius Butlerhad four interceptions to pace the defense.
---
On 12/26/10 vs. Indianapolis, Ford took the opening kickoff and returned it 99 yards for a score, tying the Raiders' single-season record for kickoff return TDs in a season with three.
For his career vs. the Colts, Janikowski is 8-of-11 on field goals and 13-of-13 on extra points.
On 12/26/10 vs. Indianapolis, he connected on two 50-plus-yard field goals (51 & 59).
In Super Bowl XLIV vs. the Colts, Porter sealed the Saints' victory with a 74- yard pick-six off QB Peyton Manning in the final minutes to give New Orleans their first Super Bowl in franchise history.