Oakland Raiders kicker Sebastian Janikowski, punter Shane Lechler and defensive tackle Richard Seymour have been named to the 2012 Pro Bowl squad, the NFL announced today.  This is the first Pro Bowl selection for Janikowski, while Lechler and Seymour will make return trips to the NFL All-Star game in Hawaii.
Safety Tyvon Branch, defensive tackle Tommy Kelly, running back Darren McFadden and fullback Marcel Reece have all been named Pro Bowl alternates for the January 29, 2012 game in Honolulu.
"What a proud day for the Raiders, we've got three guys who exemplify exactly what we're trying to become on this football team – Shane Lechler, Sebastian Janikowski and Richard Seymour, Raiders Head Coach Hue Jackson said. "We're excited for them, those guys will go over to Hawaii and represent us well."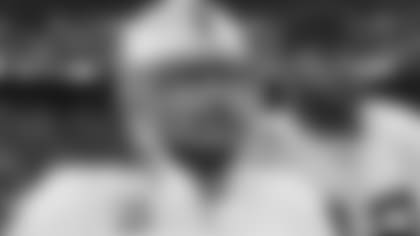 Raiders P Shane Lechler has been selected for his 7th Pro Bowl. Photo by Tony Gonzales.
This is Lechler's seventh Pro Bowl selection. He ranks first in the NFL in punting with a 50.7-yard average. Lechler has 932 career punts for 44,331 yards in 12 pro seasons.  He trails Raider Legend Ray Guy by 210 yards for the all-time lead in punting yardage in Silver and Black history, with one regular season game to go. His 47.6-yard career punting average is the highest in NFL history for players with at least 250 attempts.
Lechler connected on an 80-yard punt versus Chicago on November 27 to break a 50-year old franchise record of 77 yards by Wayne Crow (on 10/29/61 vs. N.Y.Titans) and matched by Lechler in the 2011 season opener at Denver on September 11. Lechler, who unleashed a 76-yarder on December 24 at Kansas City, has booted three of the four longest punts in franchise history this year. He was the Raiders fifth-round draft pick out of Texas A&M in 2000.
"[The selection is] just as exciting as the first time. As soon as I found out, my wife just went back home to Houston to take the kids to get them ready for school, but I called her and told her and she was excited," Lechler said.  "I'm excited and it never gets old because whenever you get voted in by your peers, I think that's the ultimate accomplishment. I'm so excited for [Janikowski]. It's been so overdue for him, probably the best kicker in the league for at least the last five-six years and he's hitting the ball so good this year and it's going to be fun just to be able to be out there with him and his wife Laurie and kind of get away from the NFL life and go play an All-Star game."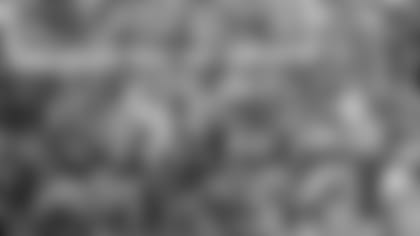 DT Richard Seymour blocked two field goal attempts in the Raiders 16-13 OT win over Kansas City, including the potential game-winner at the end of regulation. Photo by Tony Gonzales.
This is the seventh career Pro Bowl selection for Seymour and his second with the Silver and Black. The 11-year NFL veteran earned five straight Pro Bowl selections as a member of the New England Patriots from 2002-06. He was a Pro Bowl alternate in 2010.
"It's definitely a wonderful honor and I'm happy to go with my teammates who made it and I'm definitely super excited for Seabass. It's been a long time coming for him, very deserving," Seymour said.  "I give my teammates and my coaches a lot of credit, they put me in the right position to make plays. I couldn't be the player that I am without Tommy Kelly and the guys beside me so those guys are definitely deserving as well and their time is coming soon."
Coach Jackson said of Lechler and Seymour, "Those guys have been over there the last couple years, we're excited for them as well, to have an opportunity to go back, to be voted on by your peers and the fans as being the best at your position, I think that's outstanding."
Seymour joined the Raiders via a trade with the Patriots prior to the 2009 season after playing eight seasons in New England. The veteran defender has totaled 54.5 career sacks, including 15.5 sacks as a member of the Raiders, including six in 2011.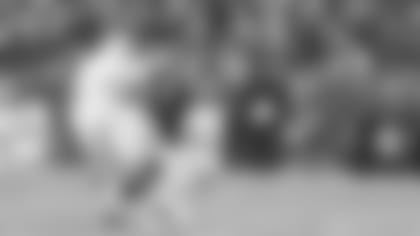 Janikowski, presently fifth in the AFC in scoring with 115 points,  is the Raiders all-time leading scorer with 1,257 points and broke the team's single-season scoring mark with 135 points last season whenhe was named a Pro Bowl alternate last year. Janikowski tied an NFL record with a 63-yard field goal just before the halftime in the 2011 season opener at Denver. Janikowski's previous long was a team-record 61-yarder 12/27/09 at Cleveland.
"It feels great. It took me awhile, I mean, only 12 years, but it feels great and it's a great honor and I'm happy to be there," Janikowski said. "I'm looking forward to it. I can't do it without Jon Condo and Shane Lechler and the offensive line. They protected and did a great job and that's what it takes."
Coach Jackson said of Janikowski, "Obviously, I am surprised it is his first but I'm very excited for him, I know he is very excited to have an opportunity to represent the organization, well deserved for him."
Janikowski connected on a team-record six field goals versus on November 27. Janikowski hit field goals from 40, 47, 42, 19, 37 and 44 yards, passing the previous team record of five field goals in one game set by Jeff Jaeger in 1994 and that he matched three times.
"I'm excited about those men who have been named alternates for our team," Coach Jackson said. "Tommy Kelly – I think he's having a fantastic season and really love the way he's playing. Tyvon Branch has done a tremendous job. I've said since day one that I think the sky's the limit for him. Marcel Reece has done an outstanding job, he's a very versatile player, I think he's a match up nightmare. People are starting to recognize his talent. Darren McFadden, it just goes to show you what people think about him. He hasn't played much football this year, he's been gone for more than half the season, but people still recognize his talent. For those guys to be picked as Raiders in general, we're all excited for them and we hope that as we continue to grow in our program we get more guys to Hawaii in the future."
Branch leads the Raiders in tackles for the second straight year, having registered 103 so far in 2011. He has totaled more than 100 tackles in the past three seasons, with 104 in 2010 and 124 in 2009, which was the highest number of stops for a defensive back for that year.
McFadden has rushed for 614 yards, four touchdowns and averaged 5.4 yards per attempt and caught 19 passes for 154 yards and touchdown this season, despite missing games due to injury. McFadden ran for 1,157 yards last season, the fifth most in Raiders history, and ranked second on the team with 47 receptions for 507 yards. He was a Pro Bowl alternate last year.
Kelly has established a career-high in sacks for the second straight year and leads the team with 7.5 this season. His sack total currently ranks second amongst NFL defensive tackles. He was a Pro Bowl alternate last year.
Reece ranks third on the Raiders in rushing (17 attempts, 112 yards, 6.6-yard average) and receiving (25 catches, 273 yards, two touchdowns). He has had catches of 40 and 47 yards and has posted 10 plays of 10 yards or longer from his fullback position.
The Raiders have had 179 Pro Bowl selections among 61 different players since the AFL-NFL merger in 1970.