The Oakland Raiders beat the Cleveland Browns in thrilling fashion on Sunday, 27-20; now let's take a look at who played and for how many snaps, and see what we can learn from taking a closer look at the numbers.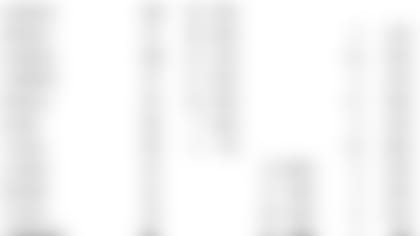 Once Again, The Line Goes The Distance–For the third-consecutive week, the Raiders starting offensive line played every offensive snap, 71 in the Week 3 tilt with the Cleveland Browns.
Head Coach Del Rio made sure to praise the offensive line in his Monday press conference, saying, "I think what gives it all a chance to go is the offensive line. I think where you as a football team have a chance to have the time to look at some of those playmakers running down the field is if your offensive line is holding up and blocking well."
In addition to springing Latavius Murray forward to a career high in rushing yards, they also kept Derek Carr safe once again, not allowing a sack of the Raiders quarterback.
Even Distribution Behind Amari Cooper– Rookie wide receiver Amari Cooper played 61 snaps (86%) Sunday, and had another impressive day at the office, hauling in 8 passes for 134 yards, but behind him, the distribution of snaps was quite evenly distributed.
Michael Crabtree played 46 snaps (65%), Seth Roberts played 42 (59%) and Andre Holmes played 21 (30%). Tight end Mychal Rivera got into the mix as well, playing 39 snaps (55%) himself.
Murray Shows He's A Bell Cow– Latavius Murray has been given the keys to the Raiders rushing attack and he didn't disappoint in Sunday's win over the Browns, playing 56 snaps (76%) and rushing the ball 26 times for a career-high 139 yards and touchdown.
Lofton Stays On The Field– Linebacker Curtis Lofton was the only Raiders defensive player to play all 75 snaps Sunday. Lofton finished the day with 7 total tackles, including a critical third down stop on a goal-line stand.
A Surprise Move For Carrie– After being one of the Raiders base cornerbacks through the preseason and the first two regular season contests, Carrie was moved back to play safety Sunday, playing 72 snaps (96%) in the win over the Browns.
Amerson Thrown Into Action–The Raiders signed cornerback David Amerson early last week, but Head Coach Del Rio and the defensive staff threw him right into action Sunday. Amerson played 34 snaps (45%), entering as the third cornerback behind DJ Hayden and Neiko Thorpe, and ended the day with 3 total tackles.