Following the Oakland Raiders Week 2 win over the Baltimore Ravens, let's take a look at who played and for how many snaps, and what stands out when you take a deeper look at the numbers.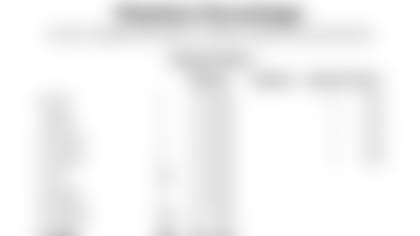 - The Offensive Line Remains Consistent– For the second-consecutive game, the Raiders offensive line played every offensive snap, 74 in Sunday's game against the Ravens. Head Coach Jack Del Rio would like the unit to cut down on their pre-snap penalties, but overall it was mission accomplished for the big guys up front as they kept Derek Carr clean and helped springboard the running game after the Week 1 game against the Bengals.
- Michael Crabtree Paces The Wide Receivers– Crabtree played 66 snaps (89%) Sunday, and he made the most of his time on the field, hauling in 9 receptions for 111 yards and 1 touchdown. Amari Cooper was close behind, playing 60 snaps (81%) and ending the day with 7 receptions for 109 yards and 1 touchdown.
-Running Back By Committee Behind Latavius Murray– Latavius Murray once again handled the brunt of the running work, playing 56 snaps (76%) en route to a 65 yard outing on the ground. However, behind Murray there doesn't seem to be a clear No. 2 with several players chipping in on ground. Taiwan Jones and Marcel Reece each played 10 snaps (14%) apiece, and Roy Helu, Jr., played 4 (5%).
-TJ Carrie Goes The Distance– TJ Carrie paced the Raiders defense Sunday, playing all 82 snaps against the Ravens. He finished the day with 4 total tackles and 1 forced fumble, which later resulted in 3 points for the Silver and Black.
-Charles Woodson Unfazed By Injury– After initial concerns that he would not play against the Ravens, Woodson did quite the opposite, playing 81 snaps (99%) in the Raiders Week 2 win.
-Neiko Thorpe Emerging As Third Cornerback– Thorpe played 52 snaps (63%) Sunday and is quickly emerging as the third cornerback in the Oakland defense. While he wasn't perfect, the former Auburn Tiger put together a quality afternoon, recording 3 passes defensed and securing the interception that sealed the win for the Raiders.