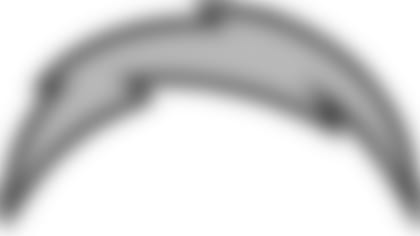 Antonio Gates Suspended for Four Games
San Diego Chargers tight end Antonio Gates was suspended by the NFL four games Thursday for violating the league's policy regarding performance-enhancing substances.
While Gates will miss the first quarter of the Chargers 2015 campaign, he is still eligible to participate in the preseason as well as practices during training camp.
With Gates' suspension, Chargers quarterback Philip Rivers also loses one of his favorite receiving threats, as the former Kent State Golden Flash was the second leading receiver in San Diego in 2014, hauling in 69 receptions for 821 yards (11.9 avg) and 12 touchdowns.
During his 12 years in the NFL, Gates has established himself as one of the premier tight ends in the league, being named to eight Pro Bowls as well as receiving First-Team All-Pro recognition three times.
He has also found success when playing against the Raiders – in his 24 match-ups against the Silver and Black he has caught 96 passes for 1,273 yards (13.3 avg) and 12 touchdowns.
Gates is eligible to return to the active roster on Monday, Oct. 5, the day after the team's Week Four game against the Cleveland Browns.
Following the news of his suspension, Gates released the following statement via the team's official website.
"In my 12 years in the NFL, I have taken tremendous pride in upholding the integrity of the NFL shield and all that it entails.  I have taken extreme care of my body with a holistic approach and I have never knowingly ingested a substance that was banned by the NFL.  In an effort to recover from this past season, I used supplements and holistic medicines, and unfortunately, I have now learned that those substances always present a risk because they may contain banned substances even if the ingredient list doesn't reflect them. As an NFL veteran and team leader, I should have done my due diligence to ensure that what I was taking for recovery was within the NFL guidelines. I understand that I am responsible for what is in my body and I have always believed that ignorance is no excuse when it comes to these issues. I take full responsibility for my actions.  I'd like to express my sincere apologies to the Chargers, my teammates, coaches, fans and the league who have always supported me and expected and gotten nothing but the highest level of integrity from me."
The Raiders and Chargers meet for the first time in Week 7 in San Diego, and then for the second time Week 16 at O.co Coliseum.
---
Joe Barksdale Feeling at Home in San Diego
Since his arrival in Southern California, the former Raider has worked on acclimating to his new team.
"I've been trying to learn the plays and concepts and meeting the guys and coaches," Barksdale told the team website. "That's pretty much what I've been doing 24/7 since I've been here. It's pretty much been all football."
During his four years in the NFL, the former LSU Tiger has appeared in 54 games, making 31 starts –including appearing in 16 games for the Silver and Black in 2011.
---
Chinese philosopher Sun Tzu once said that, "If you know the enemy and know yourself, you need not fear the result of a hundred battles."
---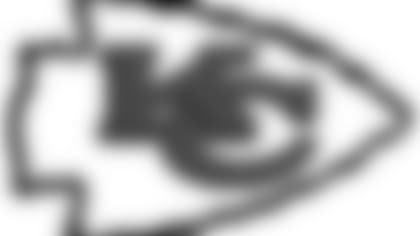 Travis Kelce Ready For Action in 2015
After missing nearly all of his rookie campaign due to a knee injury, tight end Travis Kelce came back with a vengeance in 2015, appearing in all 16 games, making 11 starts for the Kansas City Chiefs.
He excelled in the passing game, leading all NFL tight ends with 512 yards after the catch and hauling in five touchdowns, and according to BJ Kissel of KCChiefs.com, the former Cincinnati Bearcat is poised to shoulder more of the responsibly on offense in 2015.
"Every single day, every single week, I'm trying to get better at the small things," Kelce told the team website. "No one puts more expectations on me than myself. That's just the heart of a competitor; that's how I was raised. I come out here and put all my effort, all my focus on being the best player I can be."
---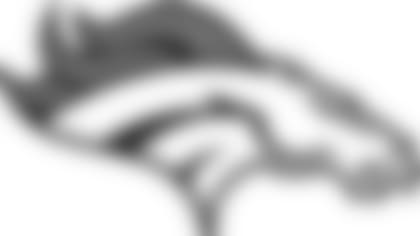 Denver Broncos Announce Training Camp Dates
Quarterback Peyton Manning and the rest of the Broncos will begin camp July 31 and break camp August 20.
The Silver and Black meet the division-rival Broncos in Week Five and then head to the Mile High City for their second match-up of the year during Week 14.