Week 4 of the NFL season has officially kicked off, and the first quarter of the 2016 campaign is almost behind us.
Through three weeks of play, the AFC West has provided a lot of surprises, both good and bad. Trevor Siemian has emerged as solid quarterback for the Denver Broncos, and has helped the team reach its undefeated 3-0 record . Kansas City  has won two games,even without Pro Bowl running back Jamaal Charles. Philip Rivers has lost several offensive pieces in the passing game, but the Chargers quarterback has remained composed with eight touchdowns and zero interceptions.
The competition has been fierce in the AFC West, let's see what's going on around the division.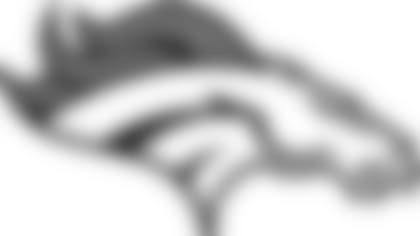 Twenty-three of 35, 312 yards, and four touchdowns.
That was Siemian's stat line against a strong Cincinnati Bengals defense on the road last Sunday. The Broncos quarterback has only started  three games during his two-year career, the Bengals being his third. Over the course of his starts, Siemian has made great strides, and has proved why the Broncos opted to roll with him under center, opposed to Mark Sanchez or rookie Paxton Lynch.
His current rating of 95.9 is good for 13th best in the NFL, not bad for a player with limited experience. As a whole, the Broncos have continued to display why they were last season's Super Bowl champs. The physical dominance on defense has been consistent, playing a large role in the team's success.
Reigning Super Bowl 50 MVP Von Miller was recently named AFC Defensive Player of the Month. According to DenverBroncos.com, Miller has surpassed former Broncos cornerback Champ Bailey for the most AFC Defensive Player of the Month honors with three. Miller also leads the NFL in sacks with five, and has been a clutch player for the team on several occasions this season.
Outside linebacker Demarcus Ware is still expected to miss significant time after his forearm surgery, and should return in three to four weeks. Tight end Virgil Green is listed as day-to-day with a lingering calf injury suffered back in Week 2.
This week, the Broncos will travel to Tampa Bay to face a young Buccaneers squad.The Broncos bid for a 4-0 start begins Sunday at 1:05 p.m. PT.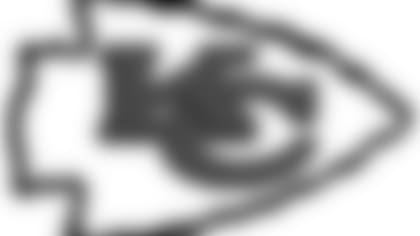 The biggest question surrounding the Chiefs at the moment, is when will Jamaal Charles return to the gridiron?
After Head Coach Andy Reid spoke with media members on Wednesday, he revealed that Charles will play when he's ready. Charles has been involved in practices the last couple weeks, but still remains limited.
"He'll practice, and we'll just see how he does and keep progressing," said Reid. "If he can go, we'll give it a shot. If we have any hesitation, we won't."
A season ago, the Chiefs selected cornerback Marcus Peters with the 18th overall pick in the 2015 NFL draft. In his rookie season, Peters hauled in eight interceptions, which was tied for best in the league with current Oakland Raiders safety Reggie Nelson.
Only three games into the 2016 season, Peters leads the NFL in interceptions with four. Through the first 19 games of his career, he has 12 picks, and two touchdowns. He was also named this week's AFC Player of the Week, after to his performance against the New York Jets. Peters has been stellar so far, and should continue to serve as a defensive threat for the Chiefs going forward.
The Chiefs defense is no joke, but will be tested when they take on the high-octane Pittsburgh Steelers offense. Heinz Field will play host to the game this Sunday at 5:30 p.m. PT.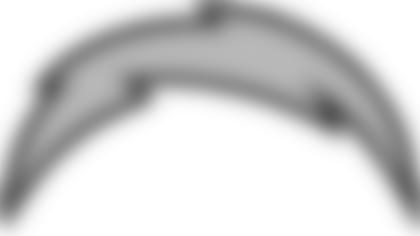 The 13-year veteran has been a member of the Chargers since he was drafted  in 2004. He's provided the Bolts with consistent play during his tenure with the team, and is stepping up once again. In the wake of Keenan Allen and Danny Woodhead's ACL injuries, Rivers has continued to be productive without his star wide receiver and running back.
Through the first three games, Rivers has thrown eight touchdowns without any interceptions. Not only has he been without two weapons in the passing game, but veteran tight end Antonio Gates has been hobbled to begin the year. San Diego has been able to carry on in large part to Rivers, and the spark second-year running back Melvin Gordon is providing.
Coming into 2015, Gordon was highly touted as debatably the best running back in the draft, aside from Georgia-product Todd Gurley. Gordon finished his rookie campaign without a touchdown, highly disappointing for someone with so much potential. Through the first three games of the 2016 season, Gordon is beginning to live up to the hype.
He has rushed 54 times for 194 yards and four touchdowns, already a huge improvement from last year. The 1-2 Chargers will take on a winless 0-3 New Orleans Saints team this Sunday, in what should be a shootout with veteran quarterbacks Drew Brees and Philip Rivers slinging the football.
The matchup will take place at Qualcomm Stadium at 1:25 p.m. PT.